What is mSOL? (Marinade Finance)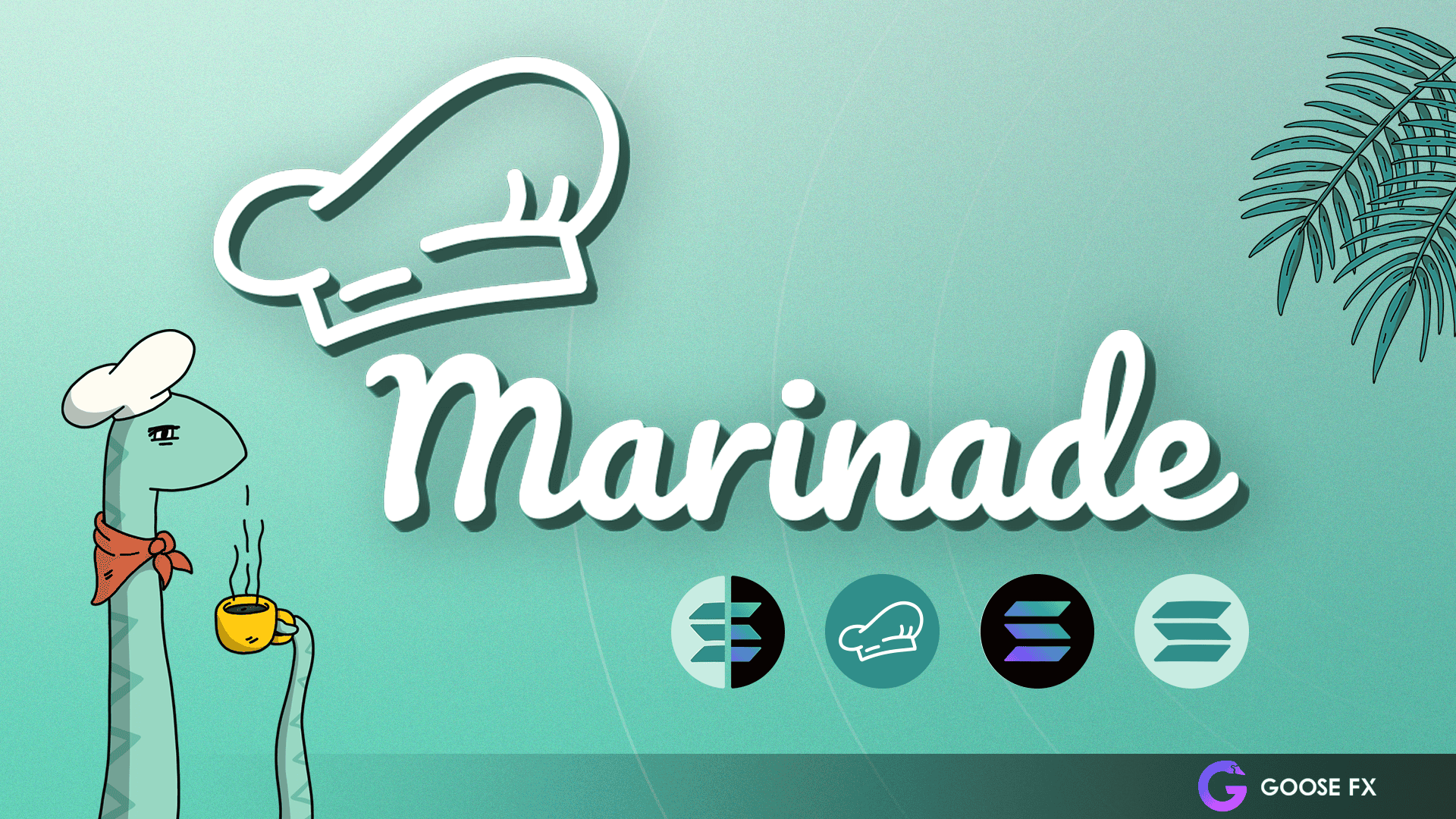 Learn about the basics of mSOL (Marinade Staked Solana) and How to stake/unstake mSOL to earn $SOL tokens
Introduction: What is mSOL?
mSOL is a liquid staking token you receive when you stake SOL on the Marinade protocol. These mSOL tokens represent your staked SOL tokens.
They act as a receipt, allowing you to exchange them later on for your staked SOL and the earned rewards. Meanwhile, you can use mSOL in DeFi while enjoying your staking rewards.
If you're planning to hold your $SOL tokens long-term, it makes sense to earn yield while doing so. Staking the $SOL tokens would be the best approach, but it requires your tokens to be locked for a certain period. The challenge here is that you must wait until the end of the next epoch, which is generally 2 to 3 days.
This is where Marinade's innovative Liquid Staking simultaneously unlocks the world of DeFi, all while your SOL tokens are staked and earning yield.
What is  liquid staking?
Liquid staking allows users to stake their tokens and earn rewards without locking up the staked token compared to traditional staking. This is done through a tokenized version of the staked funds, which can be transferred, stored, spent, or traded just as the regular token.
How to stake Solana ($SOL) tokens for mSOL?
Deposit and stake your SOL tokens at Marinade Finance earning you over 7.72%+ APY, while the staked tokens will auto-compound. Here's where the magic happens, when you stake your Solana tokens at Marinade Finance, you will receive mSOL in return.
mSOL is a collateralized version of SOL that is widely accepted across the Solana ecosystem
How to Stake your $SOL tokens [GUIDE]
Connect your Solana wallet
In the "Stake" section, enter the desired amount of SOL you want to stake
Click the "Stake SOL" button and confirm the transaction
How to unstake mSOL to claim SOL tokens
You can unstake instantly for a fee or wait until the next epoch ends for no fee. When you unstake, you will see that the SOL will have grown in size compared to when you staked it based on how long it was staking. And that's in addition to whatever tokens you accrued while using mSOL in DeFi!
How to Unstake your $mSOL tokens [GUIDE]
Connect your Solana wallet
In the "Unstake" section, enter the desired amount of $mSOL you want to Unstake
Click the "Unstake now" button and confirm the transaction
How to use mSOL in Solana DeFi
To maximize rewards and earn beyond staked account, the next step would be to find a single-sided staking pool or a farming option that accepts mSOL.
You can also use your $mSOL tokens for Borrowing / Lending on Solana, stake on platforms offering Single-asset staking to maximize yields and trade on popular DEXs / CEXs.
Here are the best pools we found to stake mSOL 👇
About Marinade
Marinade.Finance is a non-custodial liquid staking protocol built on Solana. Which allows you to stake your SOL tokens and receive mSOL "marinated SOL" tokens in return that can be used in decentralized finance (DeFi).
Marinade's delegation strategy stakes to 400+ validators that are selected automatically by an open-source, fair formula based on performance, commission, and decentralization.
Unlock the potential of your $SOL tokens with Marinade.Finance

Subscribe to GooseFX blog & comment Below
Do you use $mSOL tokens?
If yes, how do you use the $mSOL tokens?
Website | Twitter | Telegram | Discord | Docs
Disclaimer: The statements, proposals, and details above are informational only, and subject to change. We are in early-stage development and may need to change dates, details, or the project as a whole based on the protocol, team, legal or regulatory needs, or due to developments of Solana/Serum. Nothing above should be construed as financial, legal, or investment advice.