Everything you need to know about Solana Saga
Discover Solana Saga, the groundbreaking crypto phone fusing smartphone features with cutting-edge blockchain tech. Secure your Web3 access and dive into the evolving crypto industry with confidence!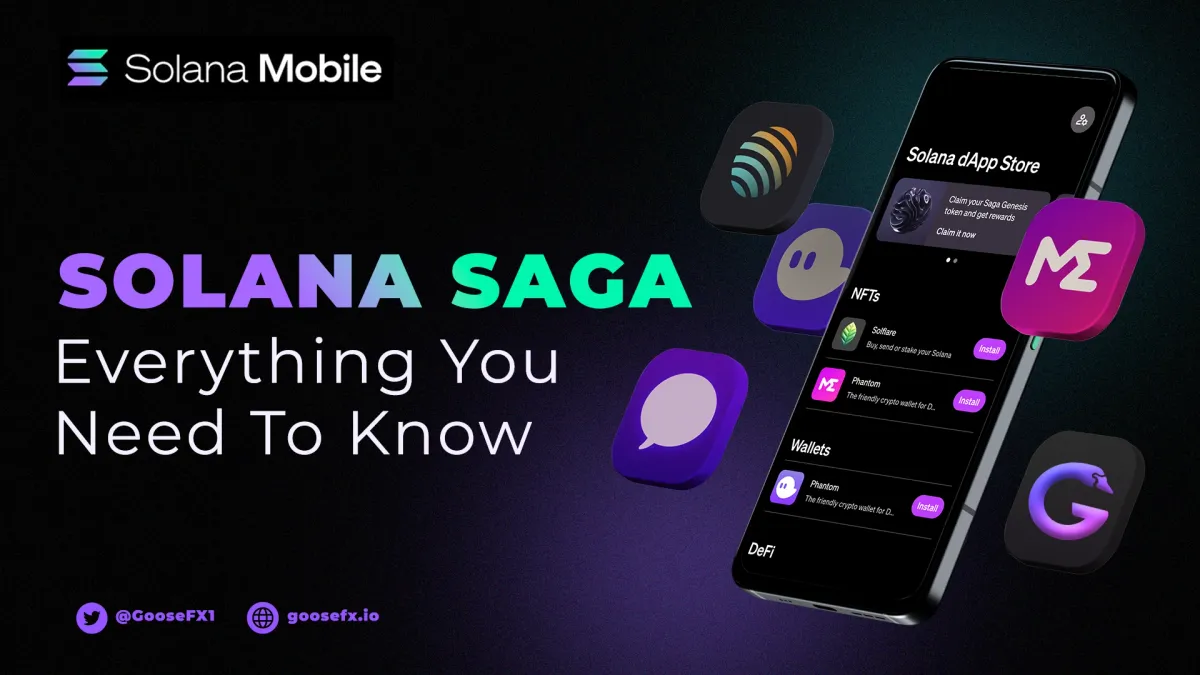 Introduction
In the past few months, we've all seen the craze and hype around Solana Saga phones after they were released in April of this year, the first of its kind by Solana Mobile, a subsidiary of Solana Labs.
In this blog, we'll uncover what crypto phones are, what makes Solana Saga so unique, and our hands-on review!
So, sit back and enjoy this light read.
What is a Crypto Phone?
Cryptophone is an innovative technology that combines the functionalities of a traditional smartphone with the added security and privacy features of blockchain technology. Enhanced security for safeguarding your cryptocurrency and private keys is a prevalent feature among these phones. Some models even offer the capability to run a full Bitcoin node or mine cryptocurrencies directly from your mobile device.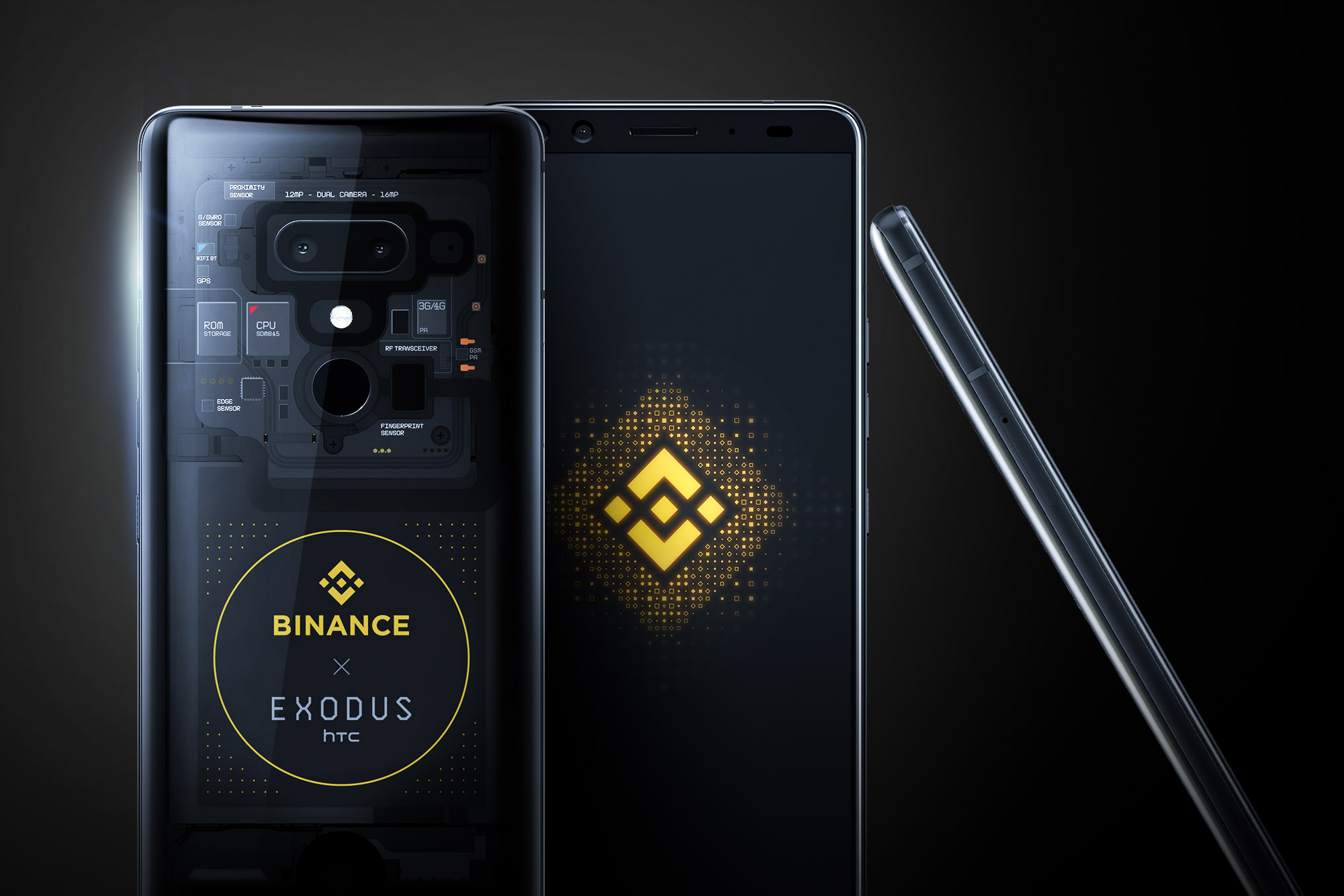 In 2018, HTC led the way in the crypto phone revolution, introducing Exodus 1. This device showcased the integration of cryptocurrency capabilities and blockchain technology within smartphones, marking the birth of a new era.
Today, numerous smartphone manufacturers have entered the nascent market, offering versions of these cutting-edge devices with varying features and price points, one being Solana Saga.
What is the Solana Saga?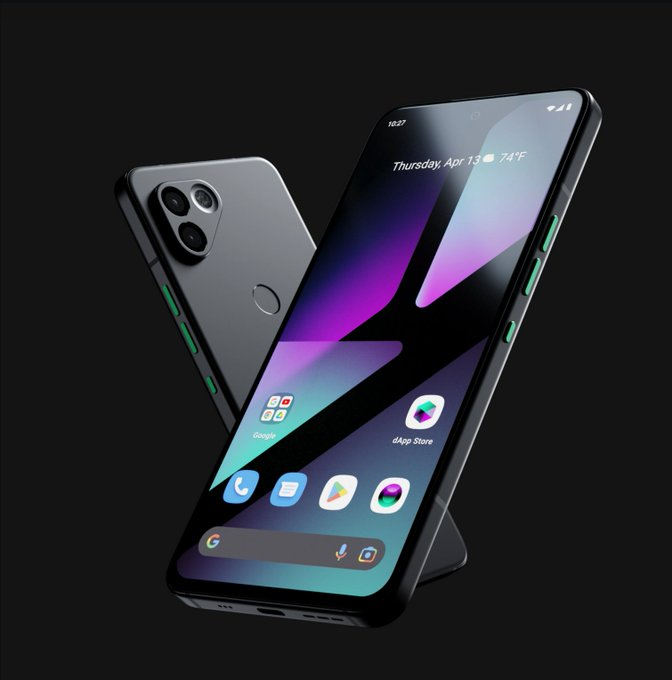 As mentioned, the Solana Saga phone was released by Solana Mobile back in April 2023. The Solana Saga is an Android mobile phone that integrates unique functionalities with the Solana blockchain. This innovative device ensures easy and secure transactions within the web3 ecosystem and efficiently manages digital assets, including tokens and NFTs. Saga, crafted and produced by OSOM, a renowned Android development company, showcases a remarkable example of cutting-edge Android expertise.
As mentioned on Solana Mobile's website, Raj Gokal said during an interview, "We chose the Saga name because the story of crypto is still being written. This is the next chapter of this narrative and we believe opening up crypto to mobile will lead to greater adoption, better understanding, and more opportunities."
Solana Saga offers a solution to Google and Apple stores' strict policies with a separate app store explicitly catering to Web3 apps, providing a safe and user-friendly platform for the Web3 audience. The mobile device is designed to prioritize both functionality and security.
Specifications
The Solana Saga phone boasts an Android v13 operating system and an in-display fingerprint sensor for added security. Its 6.67-inch OLED screen offers a resolution of 1440 x 3200 pixels at 526 ppi with Corning Gorilla Glass protection and a refresh rate of 120 Hz.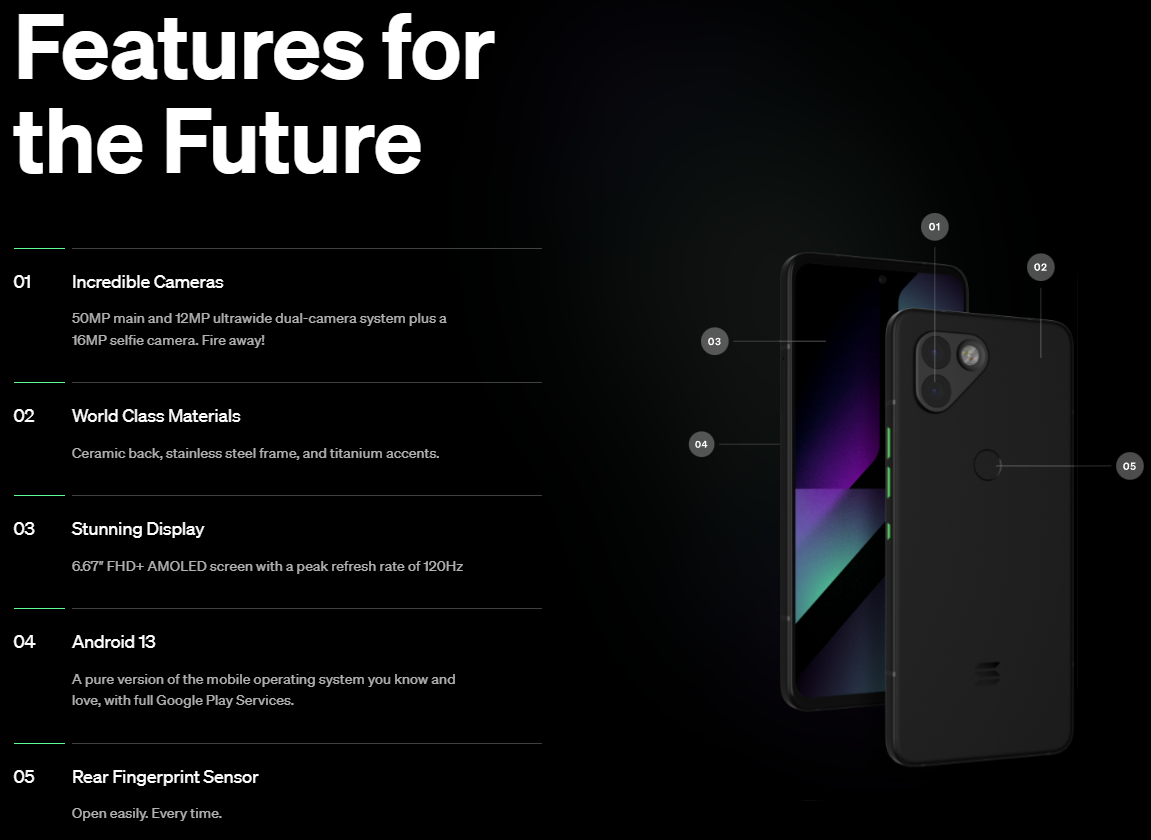 The device also features a powerful camera setup, including a 50 MP + 12 MP dual rear camera with OIS and 4K UHD video recording capabilities and a 16 MP front camera.
Under the hood, the phone is powered by the Qualcomm Snapdragon 8+ Gen1 chipset, featuring a 3.2 GHz octa-core processor, 12 GB RAM, and a spacious 512 GB inbuilt memory. Its 4110 mAh battery capacity with fast charging and wireless charging options ensures long-lasting usability, and it also supports 10W reverse charging for added versatility.
Our Review
A few team members from GooseFX got their hands on Solana Saga a while back, and it was a thrilling experience.
The Solana Saga phone offers a compelling and promising glimpse into the world of Web3 integration on a mobile device. With its native custody solution, the Seed Vault, users can quickly and securely manage their wallets and access decentralized apps (dApps). The seamless onboarding process and intuitive interface make it simple for users to dive into the Solana ecosystem and explore various dApps, from swapping cryptocurrencies to minting NFTs.
While the dApp selection might be limited at the moment, the Solana Saga phone's capabilities are likely to expand as more developers embrace the Solana Mobile Stack, further enhancing the user experience and solidifying its position as a unique player in the growing market of crypto-focused smartphones.
Closing Thoughts
In conclusion, the Solana Saga phone is a groundbreaking device that combines regular smartphone features with advanced blockchain technology. Its native custody solution, the Seed Vault, and secure fingerprint sensor ensure your digital assets are safe and easily accessible in the decentralized web3 world.
Whether you're an experienced crypto enthusiast or new to the scene, the Solana Saga offers a simple and secure way to manage your digital assets and use various dApps. It opens up exciting possibilities for anyone curious about the world of crypto. So, why wait? Join the saga and embark on a new chapter in the crypto narrative with Solana Saga.
Website | Twitter | Telegram | Discord | Docs
Disclaimer: The statements, proposals, and details above are informational only, and subject to change. We are in early-stage development and may need to change dates, details, or the project as a whole based on the protocol, team, legal or regulatory needs, or due to developments of Solana/Serum. Nothing above should be construed as financial, legal, or investment advice.