GooseFX: A Full Suite DeFi Experience Built on Solana
GooseFX is a one-stop platform with a mission to connect everything DeFi-based on Solana.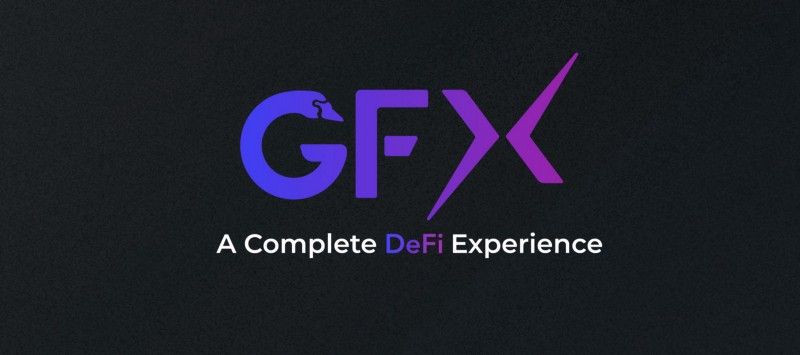 GooseFX is a one-stop platform with a mission to connect everything DeFi-based on Solana.
GooseFX (GFX) is a full suite DeFi platform built on the Solana blockchain and Serum DEX, offering a variety of unique decentralized peer-to-peer financial products. We aim to be a complete DeFi experience where you can trade cryptocurrencies, tokenized stocks, NFTs, and their derivative counterparts.
We are excited to go into more in-depth explanations of our different functions at a later stage, but first, here's a broad overview of our team and what our platform aims to do:
The GooseFX Team
The team has combined programming experience of over 25 years and 10+ years of combined experience in crypto markets and fintech. Our CEO runs a successful quantitative trading firm with a decade of programming and startup experience. We have a unique understanding of the current needs in the DeFi space not only from our personal experience but also through extensive customer discovery.
The GFX Vision
Crypto investing is intricate enough and users need to be empowered to keep up with the fast paced nature of DeFi markets. We value intuitive data displays at our fingertips and fluid navigation. Hence, we set out to build our dream DeFi platform.
We want to deliver to the world an intelligently designed and carefully curated platform.
We believe that decentralized finance protocols and products will overtake their centralized counterparts in the next 5+ years, and intend for GooseFX to be a top contender in this space.
With a host of unique features and exciting developments in the pipeline, let's look at how GooseFX will deliver to users one of the best DeFi experiences.
Decentralized trading of tokenized stocks and their derivatives
The GooseFX platform will support tokenized stocks on Solana in the form of SPL tokens, as well as their derivatives. One of the great things about GFX is that it features two separate portals, a fully KYC-compliant user portal," and a non-KYC compliant user portal.
While the implementation is still under active development, the platform will be supporting native SPL tokens, as well as synthetic stock tokens.
Powerful NFT Marketplace — the Goose Nest
With NFTs on the rise, the Goose Nest includes a host of great features, such as advanced search filtering, verifying influential creators, and including a minimum bid threshold with a "buy it now" feature for immediate purchases.
Other features to be added in the future include:
Cross-Platform Collateralization with NFT Portfolios — This feature aims to increase liquidity and capital efficiency with regard to NFT collections in the DeFi ecosystem
NFT Fractionalized Ownership — Whether it be an ape, rock, punk, or robot, we want to enable fractionalized ownership in the ecosystem allowing users to own a portion of these highly sought after NFTs
NFT Liquidity Provisioning — Users will be able to generate consistent returns for providing liquidity to synthetic NFT markets.
Synthetic NFTs — Think of it as issuing representative synthetic tokens to track entire NFT collection costs, collection price floors, and most popular pieces across multiple collections
Upcoming Plans
Once the core features of the GooseFX platform are in place, the team has a ton of exciting things in the pipeline. Upcoming features include:
Synthetic Derivatives — GooseFX will be utilizing synthetic tokens to create a suite of synthetic derivatives.
Perpetual Swaps with Margin — Margin up to 10x for certain pairs, as well as cross-chain implementation
Vanilla Options — Multiple option markets settled in stable coins, Managed risk options strategies, and many more exciting features
First-ever single-sided liquidity pools on Solana — Be a liquidity provider with just a single asset in the pool pair
Golden Goose Community Updates
Join the Golden Goose community and follow our social channels to stay up to date with our upcoming IDO plans and when we launch the Alpha Testing phase.
Website | Twitter | Telegram | Discord | Docs
Disclaimer: The statements, proposals, and details contained above are informational only, and subject to change. We are in early-stage development and may need to change dates, details, or the project as a whole based on the protocol, team, legal or regulatory needs, or due to developments of Solana/Serum. Nothing above should be construed as financial or legal advice or a solicitation to invest.