GooseFX Announces $4.5 Million Seed Raise
GooseFX started as a protocol dedicating its efforts to bringing a complete DeFi experience to the Solana ecosystem with an unparalleled…
GooseFX started as a protocol dedicating its efforts to bringing a complete DeFi experience to the Solana ecosystem with an unparalleled user experience. Trading both crypto and tokenized stocks, DeFi derivatives, and platform cross-collateralization of assets (including NFTs) through our Goose "Nest" NFT marketplace.
We have made tremendous progress towards releasing the alpha product and are preparing a number of announcements in the coming weeks to share all of the partnerships and progress the team has made.
It brings us great pleasure to officially announce our seed round details; the final raise amount of $4.5M with a stellar team of backers, advisors, and partners to propel GooseFX forward. We are eternally grateful for their willingness to get involved with the project and enhance the GooseFX network.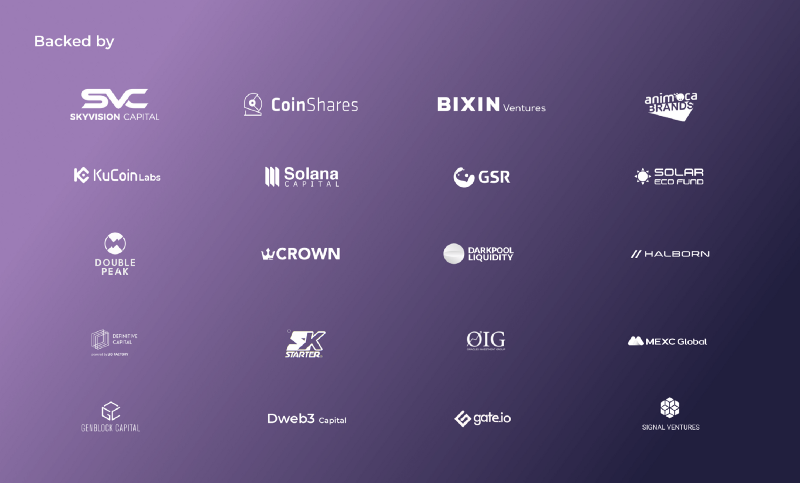 "SkyVision is proud to support the GooseFX protocol as it aims to accelerate the crypto ecosystem — being a full suite DeFi solution for the community with a strong focus on great UI/UX. We are excited for the unique offerings that the protocol aims to bring such as trading, single sided asset staking to the Solana ecosystem and their future NFT marketplace. The team is highly experienced with a wealth of both traditional & decentralized finance backgrounds and have the long term support of strong investors." — SVC
Golden Goose Community Updates
The GooseFX mascot contest is underway and $1000 is up for grabs. The contest is running until Oct. 11 and anyone interested is encouraged to participate. Jump in the discord server to ask questions get some ideas or just join the fast-growing community.
As always, follow our other social channels so you never miss an announcement.
Website | Twitter | Telegram | Discord | Docs
Disclaimer: The statements, proposals, and details contained above are informational only, and subject to change. We are in early-stage development and may need to change dates, details, or the project as a whole based on the protocol, team, legal or regulatory needs, or due to developments of Solana/Serum. Nothing above should be construed as financial or legal advice or a solicitation to invest.