GooseFX — December Updates
Alpha Tester Reward Distribution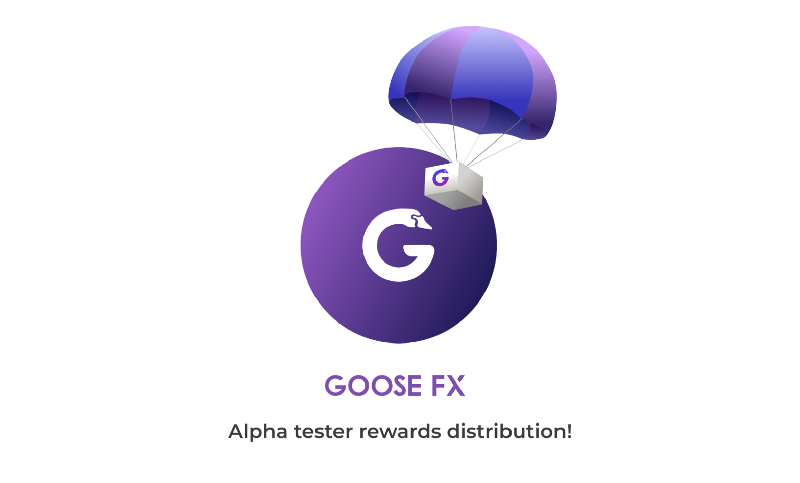 Alpha Tester Reward Distribution
The first round of Tester Rewards is now actively being distributed. All GooseFX testers that have met the basic requirements outlined in the Synthetics trading guide are being rewarded with a share of the GOFX token rewards. This is the first of many distributions for our testing community that will take place over the next few months during development.
With over 2000 unique wallet participants and dozens of feedback reports submitted in the past month, we are simply blown away by the level of participation coming from the GooseFX community. This is a fantastic indicator of the demand that these features have and will help us get the platform in a much more pleasant state for v2 release.
Fortunately, no critical bugs have been uncovered during this process so the enhancements we are focusing on are mostly UX related. As far as timeline for v2 Synths release to mainnet, we are aiming for January 2022. At that point we will start another round of Synths testing with our community.
We have a total of 1% of the GOFX token supply dedicated to early tester rewards. For the testing that took place in November, we will be evenly distributing 0.25% across all wallets that tested the Synths Alpha later this week.
We have lots more testing to do in the future and invite everyone to participate in our next campaigns.
Development Updates
The team has been working extremely hard in order to ship ahead of our schedule. This month great progress was made in regards to our NFT marketplace as well as the Single-Sided Liquidity pools.
The NFT marketplace will be implementing the auction house implementation provided by Metaplex. We aim to offer the best user experience and it starts by providing the user with the best features currently available.
The smart contracts have been written and are currently being tested. The front-end work is well underway and is being fine-tuned to deliver the best user flow. Here is a teaser.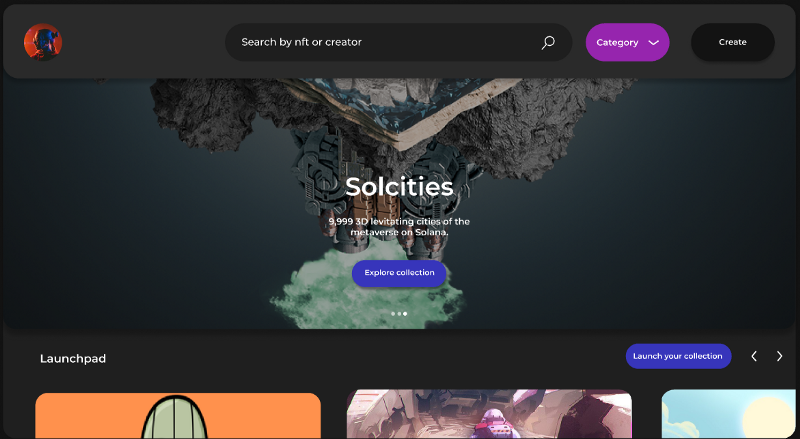 The Single-Sided Liquidity pool implementation requires large amounts of engineering resources due to the complexity behind the feature. The SSL pools will use a dynamic fee model to mitigate the impermanent loss (IL) for the users staking in the pools.
The solution that we are trying to solve requires large amounts of data, mathematical proofs, simulations, and more. With that being said, we are well equipped with some of the finest engineers in the Solana ecosystem to deliver this feature on pace with our roadmap. We aim to have the back-end completed by end of December.
Golden Goose Community Updates
A few of the GooseFX core contributors hosted its first AMA on December 9th and due to the great turn out we will continue doing these on a monthly basis. We will be sure to announce these ahead of time so anyone interested can attend.
We can't wait to have you join the GFX community. We've got great stuff in store for you from customized NFTs, tester bounties, meme contests, trading competitions, and more!
Website | Twitter | Telegram | Discord | Docs
Disclaimer: The statements, proposals, and details contained above are informational only, and subject to change. We are in early stage development and may need to change dates, details, or the project as a whole based on the protocol, team, legal or regulatory needs, or due to developments of Solana/Serum. Nothing above should be construed as financial or legal advice.