GooseFX Launches Initial Exchange Offering (IEO) on MEXC and Gate.io
GooseFX is excited to announce its initial exchange offering (IEO) for its native token, $GOFX, on major trading platforms MEXC and…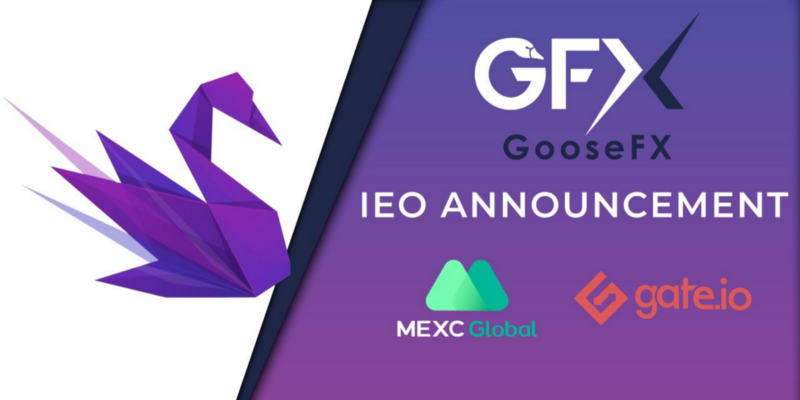 GooseFX Launches Initial Exchange Offering (IEO) on MEXC and Gate.io
GooseFX is excited to announce its initial exchange offering (IEO) for its native token, $GOFX, on major trading platforms MEXC and Gate.io. Read on for more details about the offering, how you can participate, and the future of GooseFX as a full-suite decentralized finance platform for the Solana ecosystem.
GooseFX will list the token pair GOFX/USDT on both MEXC and Gate.io, and trading will begin at the same time: November 2, at 12:00 p.m. UTC / 8:00 p.m. HKT / 5:00 a.m. PST.
$GOFX contract address: GFX1ZjR2P15tmrSwow6FjyDYcEkoFb4p4gJCpLBjaxHD
$GOFX is the platform's Solana-based utility and governance token, which incentivizes users to contribute to and participate in GooseFX's ecosystem. The token also ensures that every participant is fairly compensated for their efforts, and is a core component of the GooseFX finance platform.
How to Trade on MEXC
To trade on MEXC, you have to complete user authentication for KYC purposes. You will need to provide pictures of your ID, a photo showing you holding your ID, and a handwritten note. That note must include "www.mxc.com," your name and signature, your phone number, your ID number that you submitted for KYC approval, and the date.
You can read more about MEXC's user authentication on its official website. KYC is an important process that protects both you and the platform, making sure that trading takes place in a safe and trustworthy environment. The user authentication process might take some time, so it is always a good idea to get an early start.
After you authenticated your MEXC account, you are ready to trade token pairs such as GOFX/USDT. You can choose between "Standard" and "Professional" layouts for the trading page, and you can search for trading pairs on the top right corner. Remember to allocate your tokens to the "Main account." Read more about MEXC trading here.
If you participated in MEXC's M-Day Program for GooseFX, which includes an airdrop for $GOFX tokens, you can check the results here.
How to Trade on Gate.io
VIP users of Gate.io can join a 24-hour Startup Project Free Airdrop Program for $GOFX, which will begin on November 1, 2021 at 10:00 a.m. UTC / 6:00 p.m. HKT / 3:00 a.m. PST. The startup sale has a token supply of 400,000 $GOFX, and users' maximum subscription limit is determined by their VIP level. Check out the Gate.io Startup page for $GOFX here.
Trading for the GOFX/USDT token pair on Gate.io will begin on November 2 at 12:00 p.m. UTC / 8:00 p.m. HKT / 5:00 a.m. PST, shortly after the airdrop program ends.
For newcomers to Gate.io, you can find out all about its KYC processes and trading features at its Help Center. For user authentication, you will need to upload photos of your ID, as well as a photo of you holding your ID and a handwritten note with your Gate.io account ID.
Now you're all set for GooseFX's IEO!
About GooseFX
GooseFX is a full-suite DeFi platform built on the Solana blockchain and Serum DEX, offering a variety of unique decentralized peer-to-peer financial products. We aim to be a complete DeFi experience where you can trade cryptocurrencies, tokenized stocks, forex, NFTs, and their derivative counterparts.