GooseFX — June Updates
Despite the bearish sentiments sweeping the market, GooseFX continues to build and chew diamonds to deliver the best products on Solana.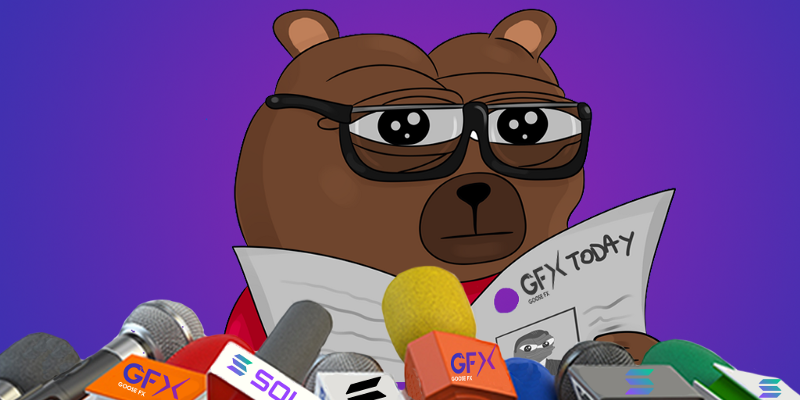 Despite the bearish sentiments sweeping the market, GooseFX continues to build and chew diamonds to deliver the best products on Solana.
Welcome, #GooseGang! We held our May AMA on 16th at 17:00 UTC.
As always we started with what's new at GooseFX
---
Updates
Our NFT Marketplace is live on Mainnet https://app.goosefx.io/NFTs. We will be listing new collections in the upcoming weeks. By the end of this month you will be able to list any NFT you want!
The Goose reward program allows you to earn $GOFX tokens once you list or buy any NFTs on our marketplace. More about the rewards program at https://app.goosefx.io/NFTs
We are actively working on our launchpad — Minting to start after the end of June.
👉 Creators would have the option to list their collection in $USDC instead of the regular $SOL.
👉 Option to vest the funds for creators from NFT mints on the launchpad, building confidence among the community and reducing the chances for a project to rug on our platform.
👉 We have implemented Anti-Botting features on our launchpad. Happy community building 🖤 and fair launches!
NestQuest
NestQuest Teir 3 NFTs are Finally released! Head over to NestQuest and evolve now! You will need a Tier 2 Hatchling NFT & Stake 25 $GOFX for a week to be able to upgrade. Visit https://app.goosefx.io/farm to stake
Wen NFT listing? Wen direct Mint? Wen sale?
NestQuest NFTs will be tradeable on our Nest Marketplace in the upcoming weeks 💪
SSL Pools
SSL pools are now live. You can swap your tokens with low slippage and better swap rates.
Currently, you can stake $GOFX. Singled sided pools being added are SOL, USDC, SRM, mSOL, GMT, ETH.
We also partnered up with team Jupiter for our SSL integration on the swaps this month.
More tokens are being evaluated currently for the SSL pool.
Community Questions
How is SSL (single sided liquidity) going to help GooseFX and its users?
The SSL would provide lower slippage and better swap rates to users. You would be finally able to stake your tokens without providing liquidity. You heard that right! Finally, a place where you could stake your tokens without providing additional liquidity. This gives a huge advantage to our users going through the tough market conditions right now.
What does GooseFX aim to be?
We are paving our way to becoming the one-stop solution for all your DeFi needs. The place where you swap, trade tokens, stake & sweep NFTs. Our goal is to keep on improving the user experience on our Dapps creating a more welcoming experience for all our users & adding mobile support as well to target a larger audience.
GooseFX also plans to bring out new features like telegram notifications, integration with Solana Pay, buying NFTs directly with your debit card, anti-botting and WL (whitelist) for NFTs on our launchpad.
How does GooseFX maintain security on the platform?
We take security very seriously and nothing is taken for granted at GooseFX. We use the award-winning blockchain security firm Halborn to audit our smart contracts.
Our team also conducts regular penetration testing on all the GooseFX dapps to maintain the highest level of security for all our users. We will soon be having bug bounty programs as we make our platform more open source.
---
Thank you to everyone who joined us for the AMA, and especially those who submitted those lovely questions! We encourage you to drop all of your questions at our telegram channel.
We gave away 1000 $GOFX tokens to 4 community members who submitted questions prior to our AMA✨
Join the #GooseGang below
Website | Twitter | Telegram | Discord | Docs
Disclaimer: The statements, proposals, and details contained above are informational only, and subject to change. We are in early-stage development and may need to change dates, details, or the project as a whole based on the protocol, team, legal or regulatory needs, or due to developments of Solana/Serum. Nothing above should be construed as financial, legal, or investment advice.