GooseFX — October Update
New Hires, Upcoming Contests & Development Updates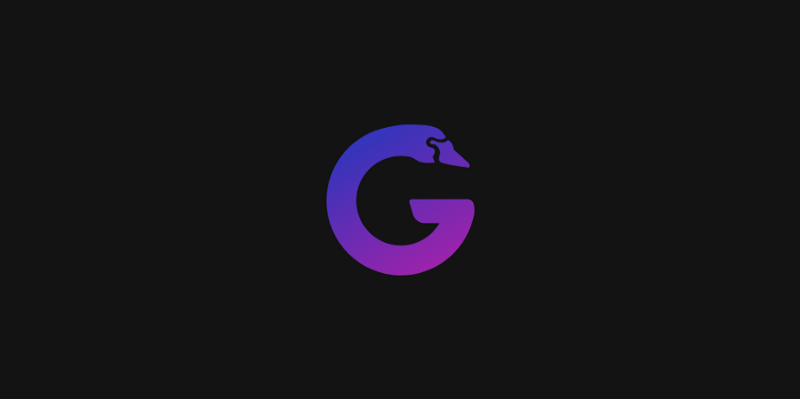 New Hires, Upcoming Contests & Development Updates
September FLEW by and the GooseFX team is excited to share our project updates with the community; including some talented new hires and development and community updates.
Team Update
After a rigorous interview process, we are happy to announce we have brought on two stellar Rust developers that have accepted positions on the GooseFX team. These new team additions will be focused on building out the NFT Marketplace and unique derivatives we are architecting to unlock users NFT portfolio value. We are designing architecture around NFT futures/options and how to collateralize and efficiently launch these products.
Development Update
This month, the team has been working around the clock in preparation for the launch of the GooseFX Platform alpha release of the tokenized stocks functionality. After tackling the unknown hurdles, we are pleased to announce the completion of the smart contracts necessary for the back-end functionality and we can't wait to show the platform off: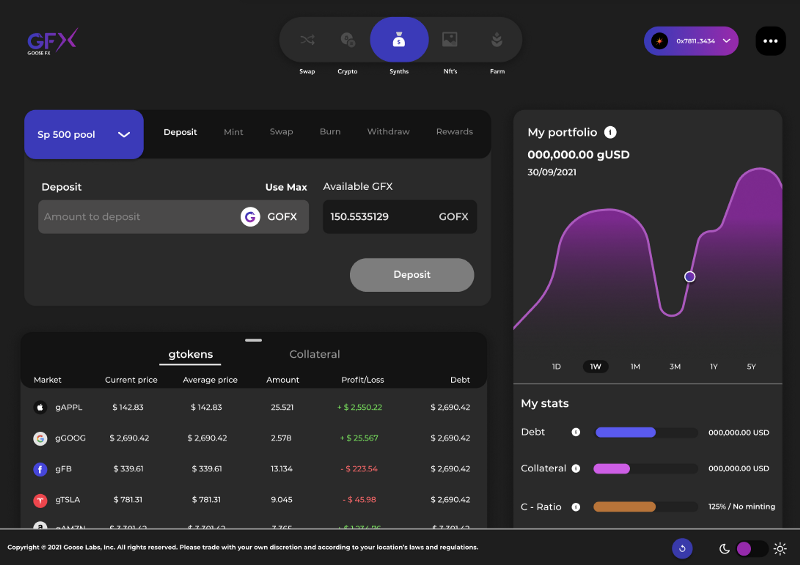 There were many considerations for each aspect of the tokenized stock protocol such as collateral type, collateral ratio, minting process, burning mechanism, withdrawal conditions, and finally staking rewards. We believe our implementation will be easy for users to understand and we can't wait to share more details! We are planning a Mid-October launch for alpha testers.
The GooseFX team has also made progress on our roadmap in regards to the NFT marketplace as well as the crypto spot and derivatives trading. We believe these two additional core features will simplify the user experience by providing the most actively utilized DeFi applications on one platform.
Golden Goose Community Updates
The GooseFX team will be launching a contest next week and it's important to be on the discord server if you want to be able to participate. Please jump in and watch for the announcement in the next few days.
As always, follow our other social channels so you never miss an announcement.
Website | Twitter | Telegram | Discord | Docs
Disclaimer: The statements, proposals, and details contained above are informational only, and subject to change. We are in early stage development and may need to change dates, details, or the project as a whole based on the protocol, team, legal or regulatory needs, or due to developments of Solana/Serum. Nothing above should be construed as financial or legal advice.