SolBlaze: Blazing through Solana
Discover the realm of SolBlaze's protocols, from Liquid Staking to BlazeRewards program. Explore the user-friendly tools like SOL Faucet, TokenMinter, and SOL Pay SDK, shaping Solana's accessibility and efficiency. Join us in unlocking SolBlaze's potential in the decentralized future.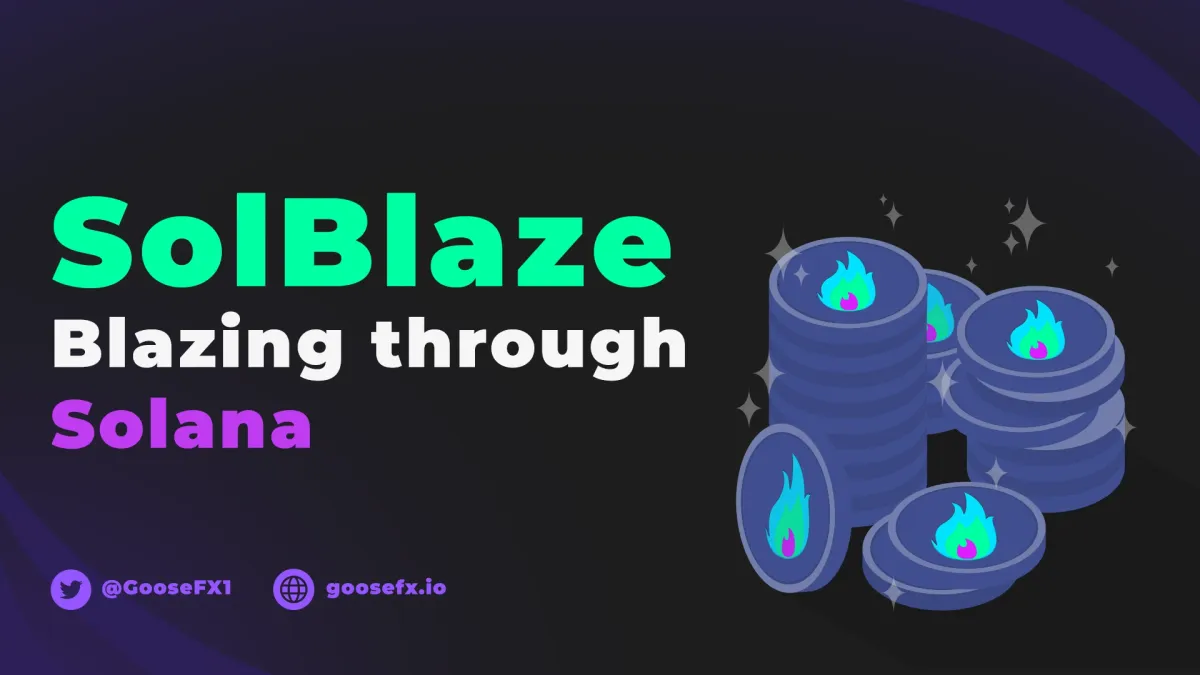 Table of Content
Introduction
If you've recently been lurking in the Solana ecosystem, you would've encountered SolBlaze. SolBlaze is building Solana's ecosystem and provides a wide variety of products, from BlazeStake, which is their innovative Liquid Staking pool, to Token Minter, which allows any user to mint their own SPL token on Solana with varying degrees of customization.
This blog looks into all things blazing and what SolBlaze has built! So, without any further ado, let's dive into it!
BlazeStake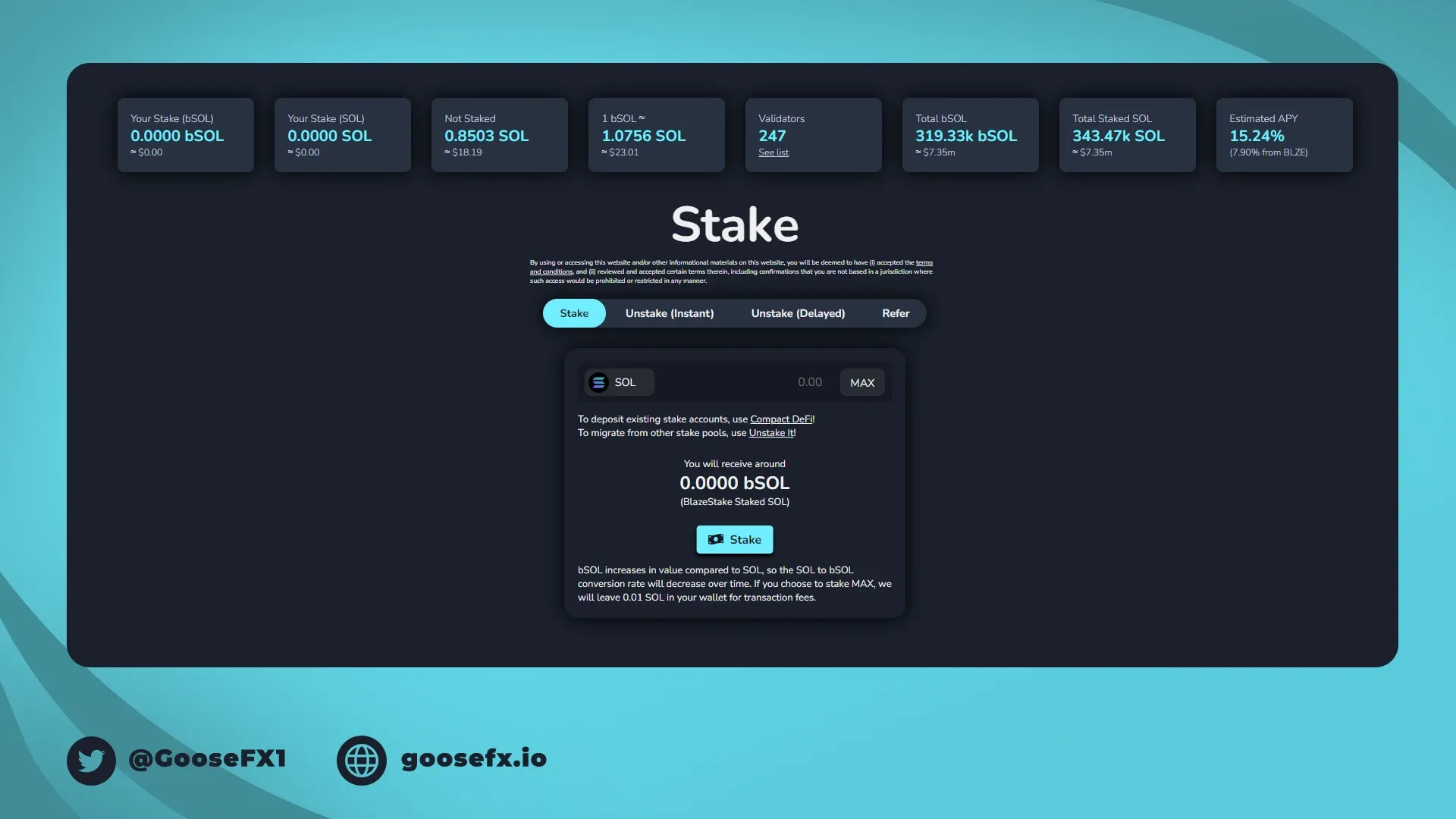 Their first and significant offering is BlazeStake. BlazeStake is a fully non-custodial liquid staking protocol supported by Solana Foundation. As is with any Liquid Staking protocol, by staking your SOL tokens, you receive bSOL, which could be used across various DeFi protocols. As with any other Liquid Staking protocol, BlazeStake risks your SOL across validator(s) to help make the Solana ecosystem more secure.
If you need to learn about Liquid Staking or Liquid Staking Tokens, check out this blog here.
The good thing about staking via SolBlaze is that bSOL is always designed to increase in value compared to SOL. This is because the increase in the value of bSOL relative to SOL is rooted in its design, aligning with the staking APY. This appreciation occurs every epoch because bSOL is backed by an expanding amount of SOL. The compounding staking rewards contribute to this growth, making bSOL a strategically positioned asset with a clear potential for value enhancement over time.
Coming onto why you should stake with SolBlaze, the conventional staking process involves locking your Solana tokens to back a chosen validator responsible for verifying transactions on the Solana blockchain. In return, you and the validator are rewarded for contributing to network security.
However, standard staking ties each stake account exclusively to a single validator, often leading to an imbalance where a handful of popular validators garner a disproportionately large portion of the total staked SOL, leaving many others with significantly fewer tokens. BlazeStake distributes your staked SOL across numerous validators, from high-performing to smaller ones. This approach bolsters the Solana network's security while optimizing your rewards.
Now, with all the benefits laid out before you, how should one stake their SOL with SolBlaze? The process is pretty straightforward.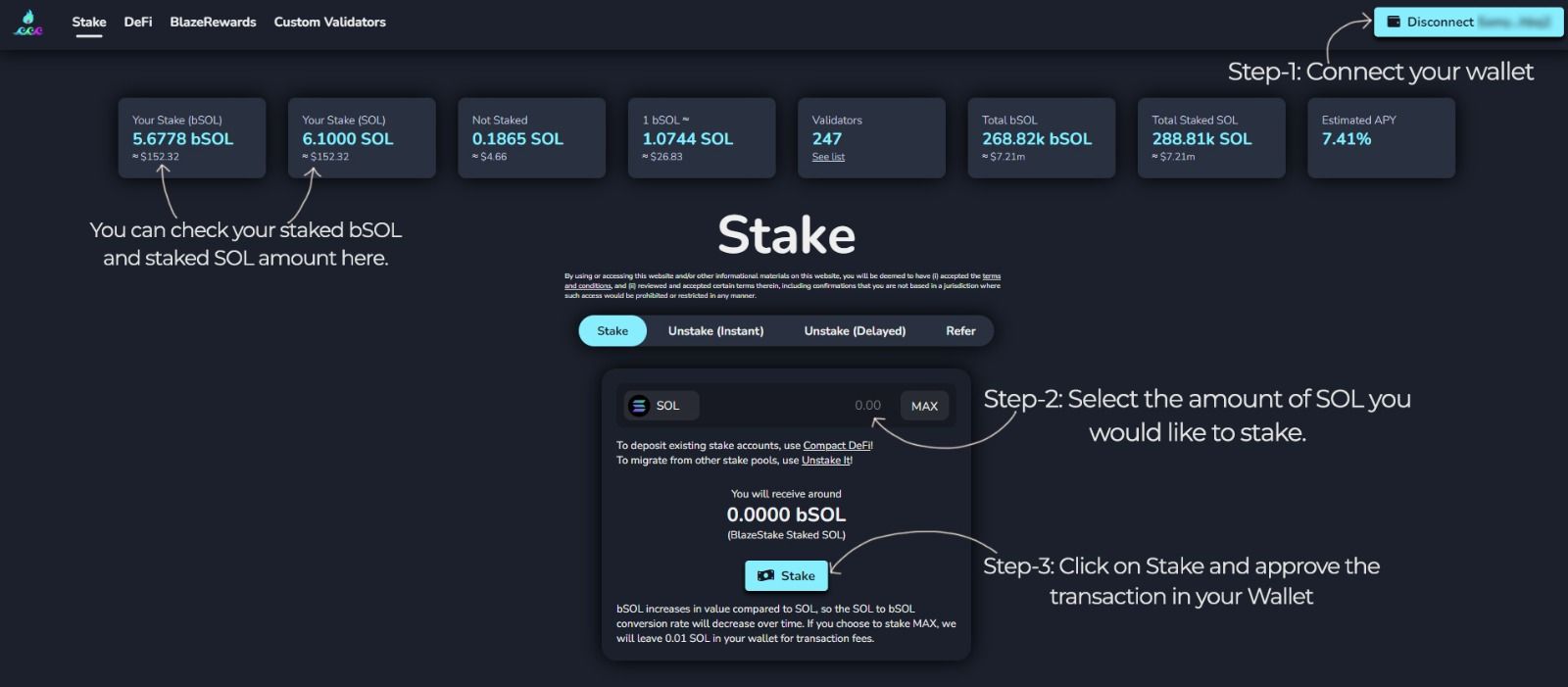 Head over to their website BlazeStake.
Connect your Wallet. SolBlaze supports over 10 Wallets, including Phantom, Backpack and Exodus Wallet.
Select the amount of SOL that you would like to stake with SolBlaze.
Click on Stake and approve the transaction in your wallet, and Voila! After the transaction is completed, you'll receive bSOL in your wallet.
BlazeRewards
To go along with BlazeStake and incentivize users to stake more SOL with them, SolBlaze introduced BlazeRewards two weeks ago. BlazeRewards is the first-ever rewards program for SOL Liquid Staking!
At its core, BlazeRewards strives to revive active participation in liquid staking and DeFi within Solana. Through the innovative SolBlaze Score, participants in the SolBlaze staking not only receive rewards but also hold a significant say in the governance of the SolBlaze ecosystem.
Well, what is SolBlaze's score? It's a metric assessing your unique contributions to the SolBlaze community. As you stake with BlazeStake, your SolBlaze Score grows, highlighting your role in the ecosystem. BlazeRewards employs this score to calculate your portion of BLZE token rewards. A higher score means a more significant reward slice, motivating further user involvement. This approach also encourages increased participation in liquid staking, boosting BLZE holdings and overall rewards.
You can check the most recent snapshot for Solblaze Airdrop below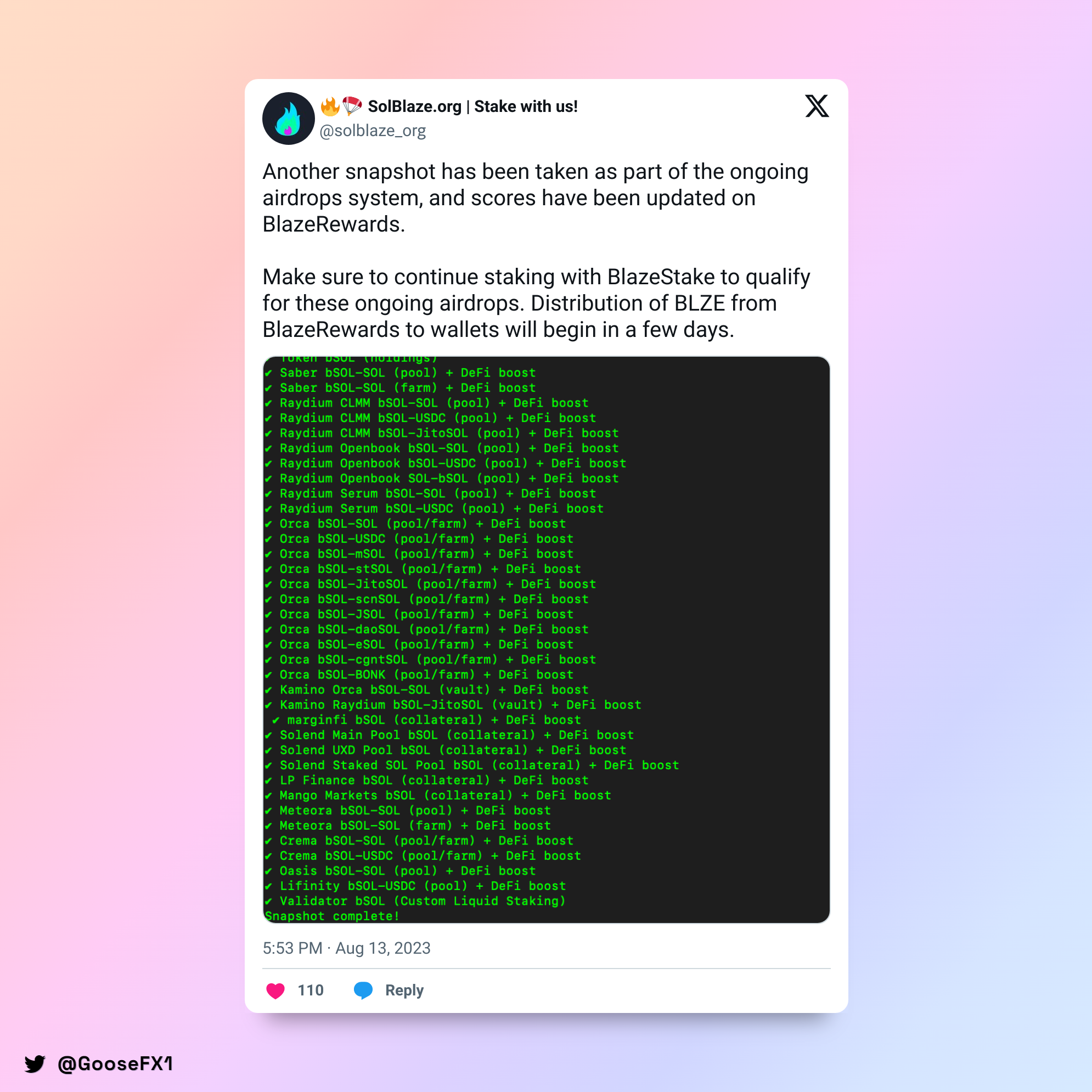 Why earn BLZE? The BLZE token functions as SolBlaze's governance currency. It can vote on DAO proposals, determine BlazeStake stake distribution, regulate BLZE emissions in DeFi protocols, and play a pivotal role in the ecosystem's decision-making processes.
You can also check out the full BLZE tokenomics here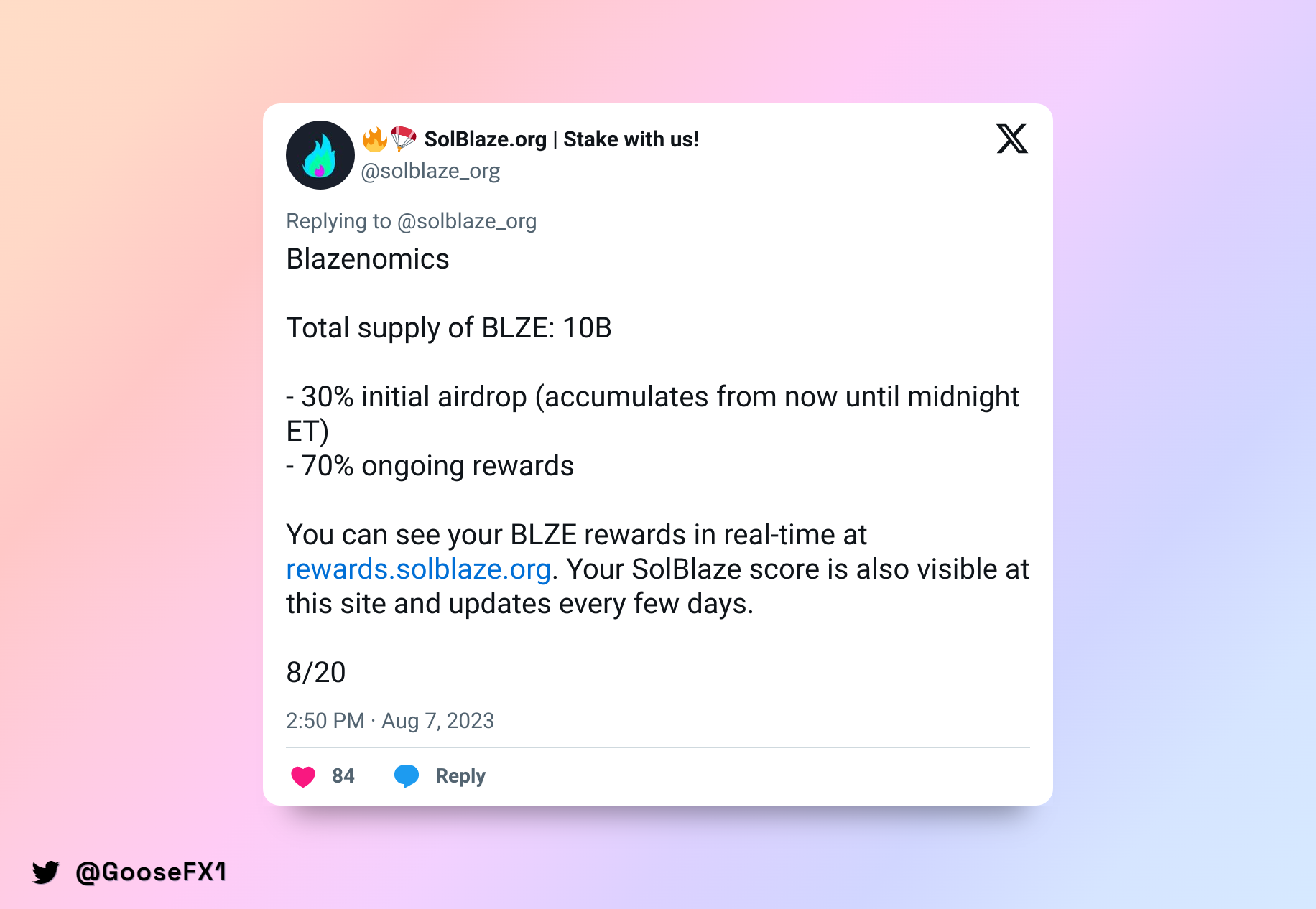 SolBlaze Solana Faucet [Mainnet]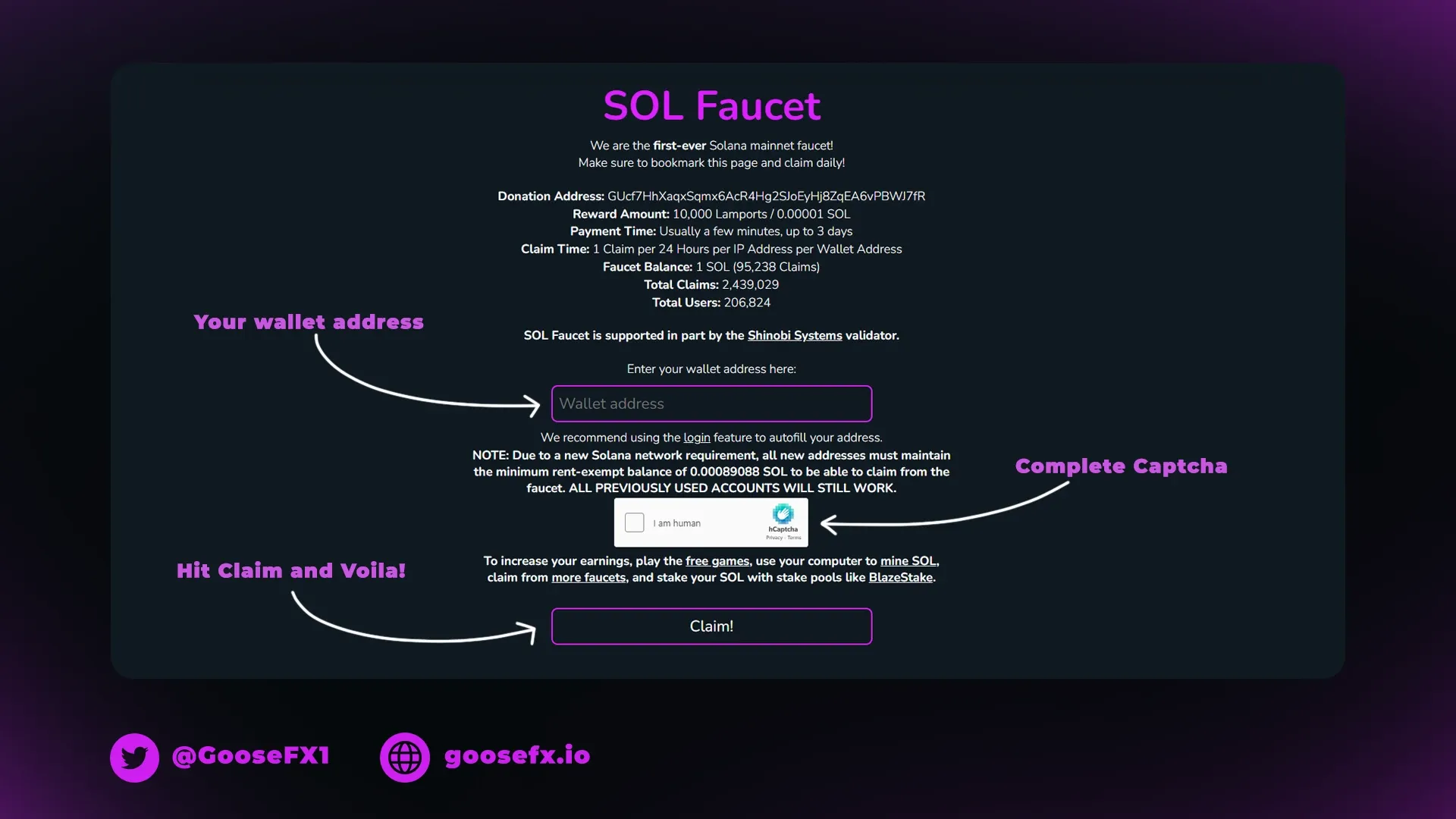 Besides their significant offerings, such as BlazeStake and BlazeRewards, SolBlaze has also created a suite of protocols to help users and builders alike in the ecosystem. The first such offering is Solana Mainnet Faucet which introduces a user-friendly mainnet Solana faucet designed for claiming daily rewards and participating in free games to earn Solana tokens.
This faucet is a practical and convenient solution to receive SOL, especially during emergencies, when users may accidentally stake their entire balance. You'll receive 0.00001 SOL every 24 Hours, and if this isn't enough, you could also play a few games that reward you SOL via their faucet every 5 minutes or so!
Solana RPC Status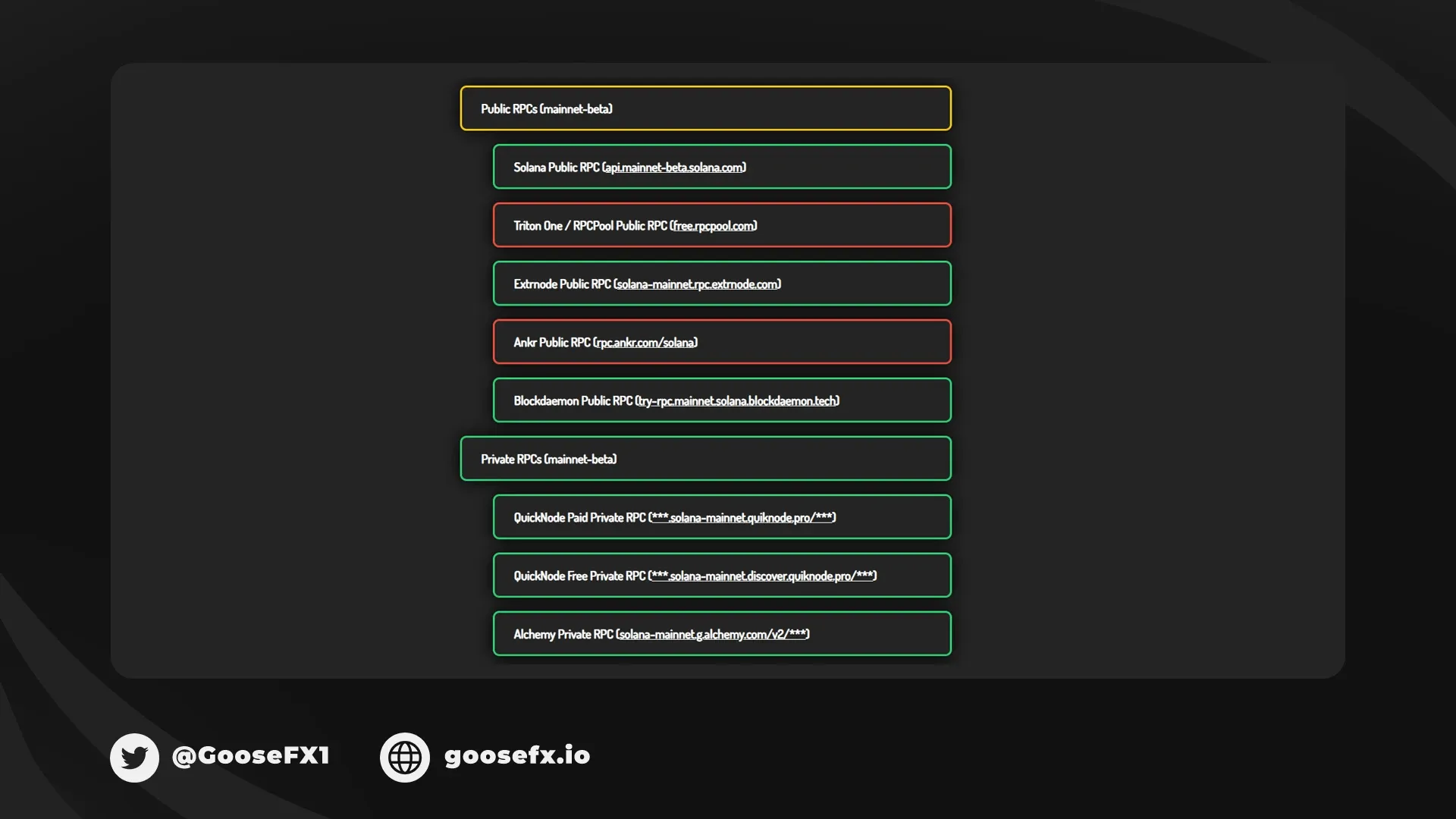 SolBlaze's RPC Status is a Solana RPC status page actively tracking the uptime of prominent RPC providers in the Solana ecosystem. This essential tool keeps you updated on the operational status of providers like public RPCs like Triton One and Solana and Public and private RPCs like Quicknode, Helius, Jito, Alchemy etc.
For those who may not know, RPC or Remote Procedure Call is a way for different network parts, like a blockchain, to talk to each other. It helps users and programs get information from the network, send transactions, and do other actions like interacting with smart contracts.
Token Minter
As the name suggests, SolBlaze's TokenMinter is a user-friendly project designed to simplify minting your SPL tokens on the Solana blockchain. This minting tool streamlines the creation of tokens by uploading metadata to Metaplex and offering a range of customization options, enabling effortless token creation for various purposes.
To make your token, simply fill out the details on their site and mint it for a minimal fee of 0.25 SOL.
SOL Pay SDK
Raj Gokal and multiple people in Solana have stated that Solana is primed to be at the forefront of payment solutions amongst other chains.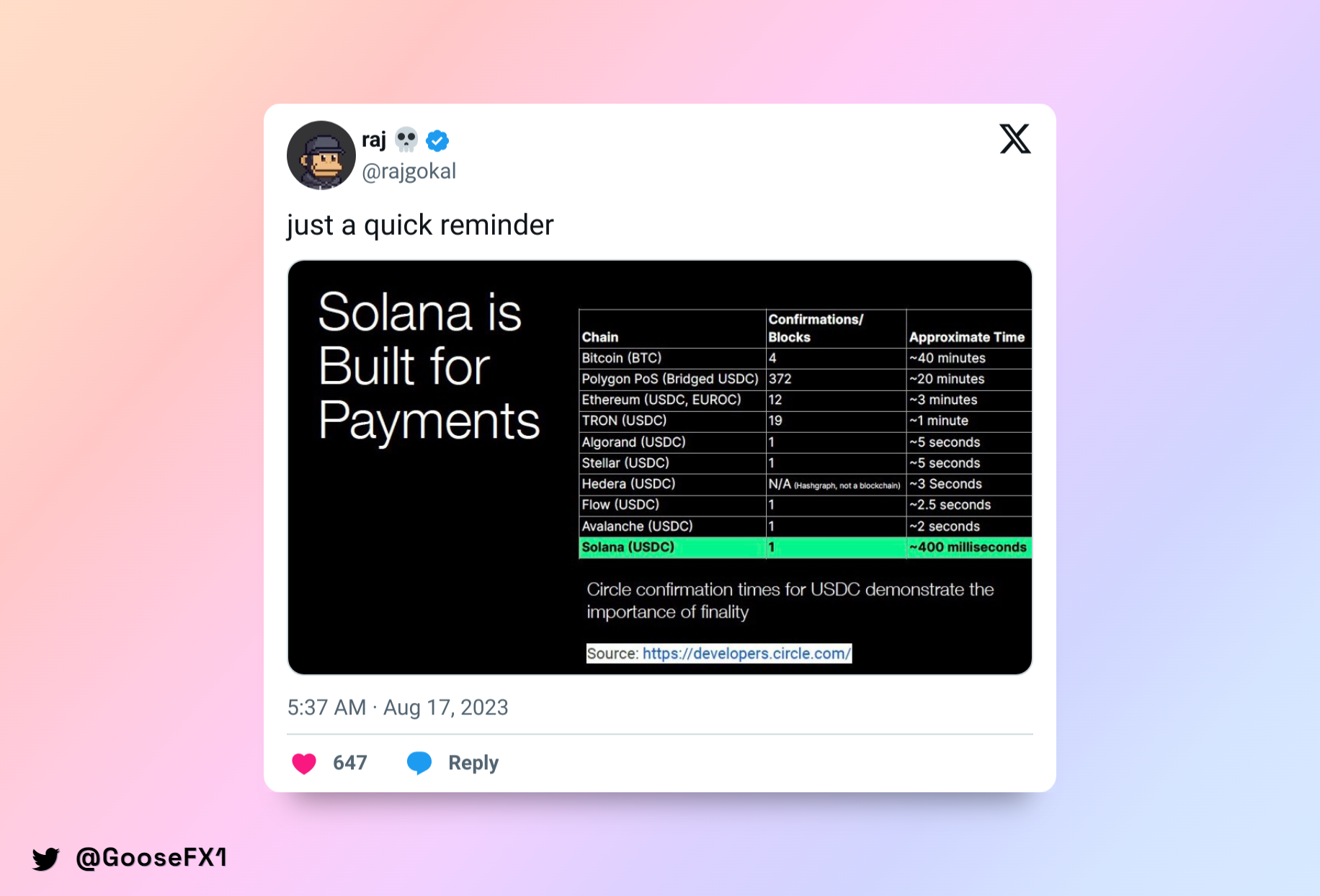 And what better way to help advance than SOL Pay SDK by SolBlaze, a non-custodial and user-friendly JavaScript front-end toolkit?
This innovative SDK empowers developers to seamlessly integrate Solana payments into their applications, enabling direct transactions from users to developers. With SolBlaze's SOL Pay SDK, enhancing the efficiency and accessibility of Solana payments within your app has never been more effortless.
Head over to SolPay, Import their SDK, and add a few pieces of code and Voila! You're good to go!
If you want to dive deeper into each portion of the SDK, you can check out their SDK and API References here.
Final Thoughts
SolBlaze is emerging as a significant force within the Solana ecosystem. With a diverse suite of protocols ranging from the revolutionary Liquid Staking pool, BlazeStake, to Solana Faucet, Token Minter etc., SolBlaze is making waves in Solana.
With the introduction of BlazeRewards, SolBlaze has strived to incentivize participation and governance. It further propels users to liquid Stake, but airdropping BLZE tokens enable you to participate in SolBlaze's governance.
We're excited to build alongside them, push Solana forward, and see what holds in the future for them.
Website | Twitter | Telegram | Discord | Docs
Disclaimer: The statements, proposals, and details above are informational only, and subject to change. We are in early-stage development and may need to change dates, details, or the project as a whole based on the protocol, team, legal or regulatory needs, or due to developments of Solana/Serum. Nothing above should be construed as financial, legal, or investment advice.