GooseFX — November Update
Project Updates — IDO & IEO Completed! Token Markets are Live! Synthetics Alpha on Devnet!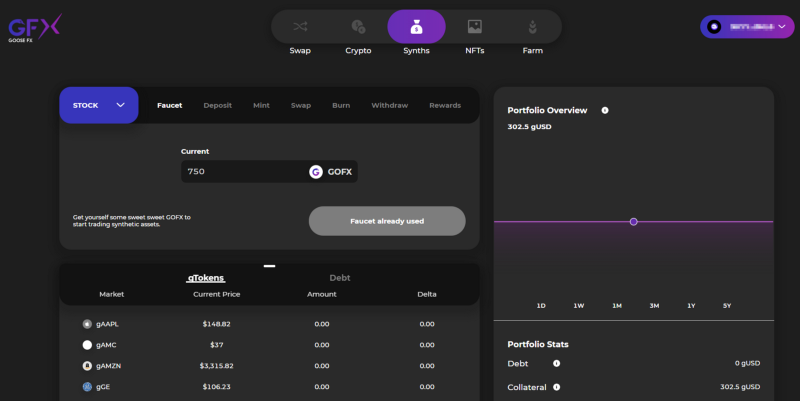 Project Updates — IDO & IEO Completed! Token Markets are Live! Synthetics Alpha on Devnet!
After the successful completion of our IDO and IEO, the GOFX token markets have officially been launched. For a list of our official market links please refer to the below page: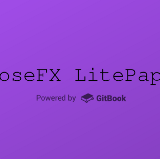 We expect additional website listings in the next few days such as Coinmarketcap and Coingecko. As those develop we will update this documentation.
As a reminder: GooseFX is an SPL token, Solana blockchain-based project; we do not have listings on any other blockchain. Please be cautious of links going to other sites. We are not responsible for any funds lost.
Development Updates
The GooseFX team is excited to announce the launch of synthetic asset pools on Devnet and crypto trading on Mainnet! The first two pools that we will be introducing are the stock pool and the crypto pool. Each pool contains a basket of popular assets for users to begin using the platform. You can view our friendly user guide here.
With Alpha testing, we hope to let users experience our platform for the first time and provide helpful feedback for the upcoming beta release. Users will be able to connect using the wallet of their choice and can mint GOFX Devnet tokens in order to participate. Users can report bugs and provide feedback using this google form link: https://forms.gle/6sWWpDknt7MvGLWK7
The team has also been working diligently on the NFT marketplace. We will be utilizing Metaplex with the recently released auction house contract. This contract will allow users to buy NFTs without having to escrow their funds. It will make it easier for users as they will no longer have to perform a secondary action to claim their NFT or approve a sale. With the addition of this contract, we will be able to deliver a far greater experience for users when they buy and sell NFTs.
Golden Goose Community Updates
Now that the GOFX token has launched we will spend more time working with the community on the Alpha Synths functionality. Please join us with this testing and there may be some cool rewards going to the helpful participants.
View our Twitter/Discord for more information.
We can't wait to have you join the GFX community. We've got great stuff in store for you from customized NFTs, airdrops, meme contests, trading competitions, and more!
Website | Twitter | Telegram | Discord | Docs
Disclaimer: The statements, proposals, and details contained above are informational only, and subject to change. We are in early stage development and may need to change dates, details, or the project as a whole based on the protocol, team, legal or regulatory needs, or due to developments of Solana/Serum. Nothing above should be construed as financial or legal advice.