Monthly Update 2023
GooseFX - June Update (2023)
Discover the latest developments at GooseFX as we unveil our NFT Aggregator, share impressive achievements on our Perps platform, and engage with our thriving community. Join the revolution in DeFi and NFT trading with GooseFX today!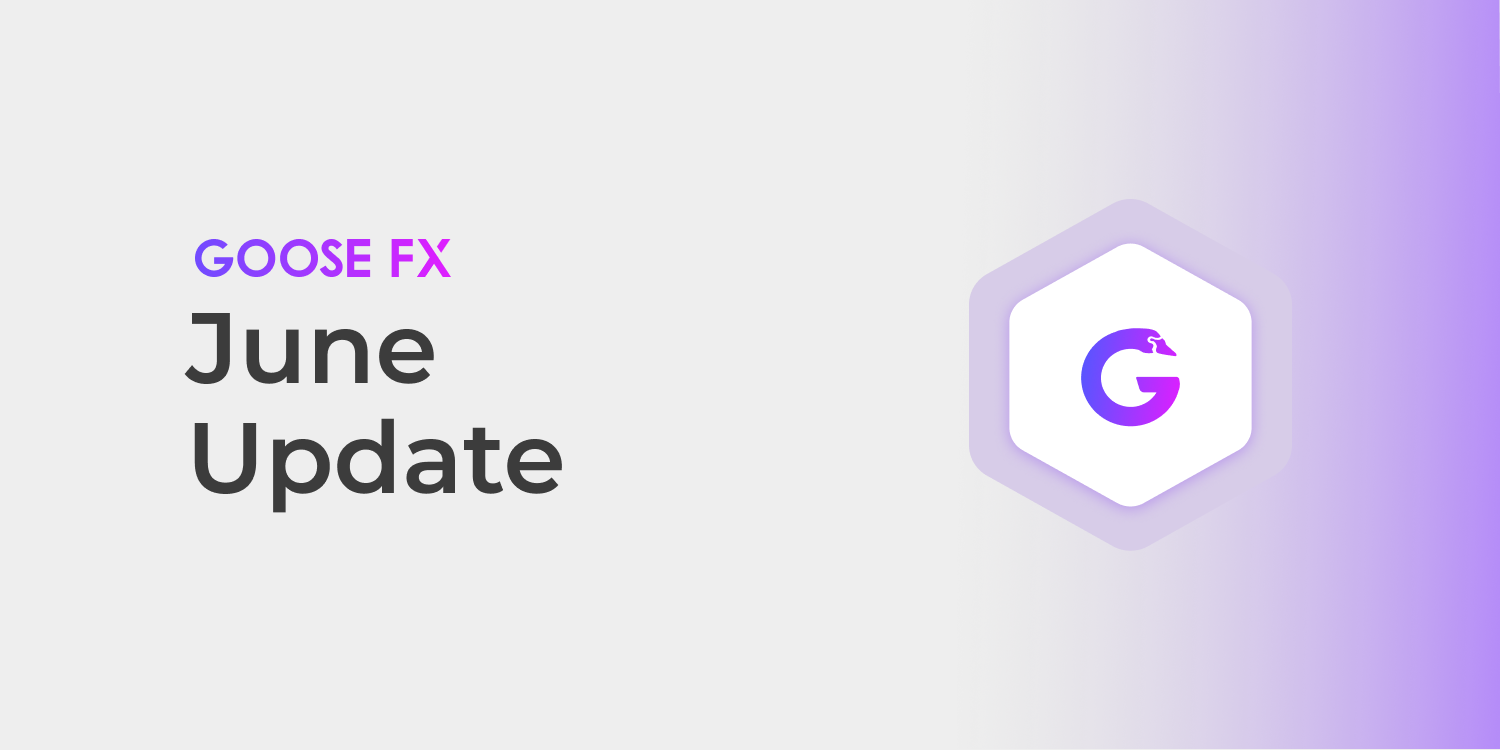 As we step into the month of June, we are thrilled to share our latest monthly update. It has been an eventful period filled with exciting product launches, successful trading competitions, insightful blog posts, and active community engagement. In this blog, we will dive deep into the achievements and developments at GooseFX, providing you with a comprehensive overview of our progress. Let's dive into it!
Product Launch: GooseFX NFT Aggregator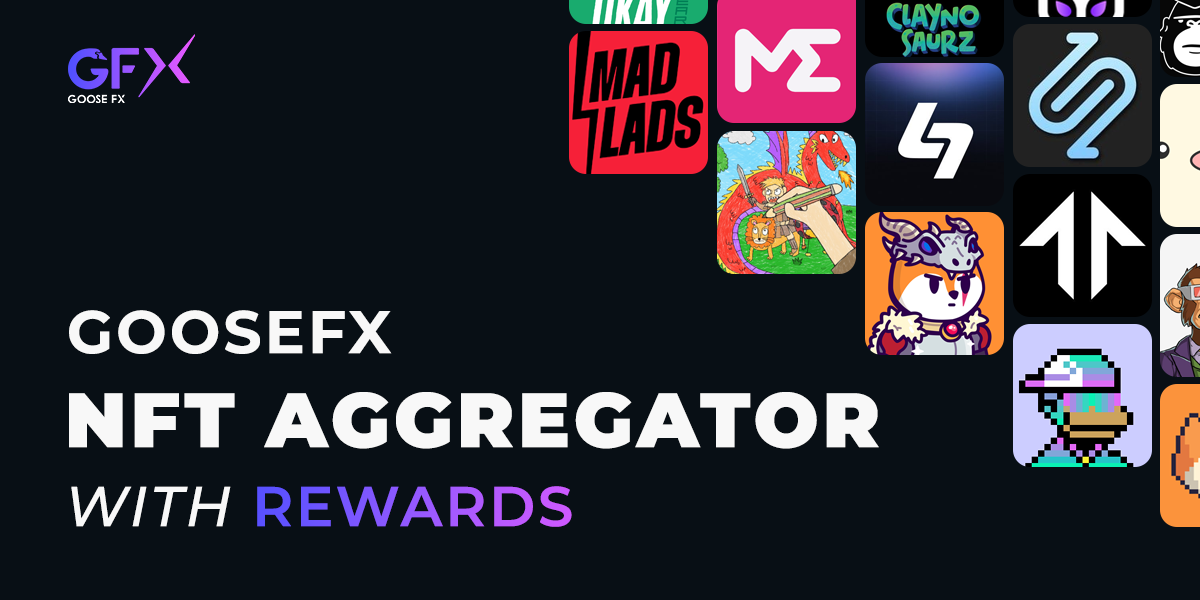 One of the standout events of the past month was the highly anticipated launch of our NFT Aggregator. With features like the Appraisal Engine, users can determine the fair market value of their NFTs based on their attributes and rarity.
Key features of GooseFX NFT Aggregator
🔹 Appraisal Engine: Get fair market values for your NFTs based on their attributes and rarity, ensuring you receive accurate valuations.
🔹 50% Revenue Share: Stake $GOFX tokens and earn 50% of the profits generated across the entire GooseFX protocol, maximizing your earnings.
🔹 $GOFX Staking: The only NFT and Perps store with a utility token, allowing you to stake $GOFX and unlock additional benefits & rewards.
🔹 USDC Toggle: Enjoy hassle-free pricing with the unique USDC toggle feature, eliminating the need for manual price conversions.
These features provides a seamless and rewarding NFT trading experience, empowering to make informed decisions and capitalize on the potential of the NFT market.
Exciting updates planned for our NFT Aggregator
🔹 Instant Sell: Sell your NFTs instantly, providing greater liquidity and flexibility.
🔹 Advanced Filters: Refine your search based on NFT attributes, making it easier to find the perfect addition to your NFT collection.
🔹 Unique NFT Reward System: Engage with our platform and be rewarded with unique NFTs and rewards.
🔹 Stats/Leaderboard: Track your performance and compare it with other traders through our stats and leaderboard page.
The NFT Aggregator represents our commitment to offering a comprehensive suite of products and establishing ourselves as the first super-app on the Solana.
Milestones: GooseFX Perps Platform
We are thrilled to share the achievements and milestones we reached on our Perps platform in the past month. Here are the key highlights: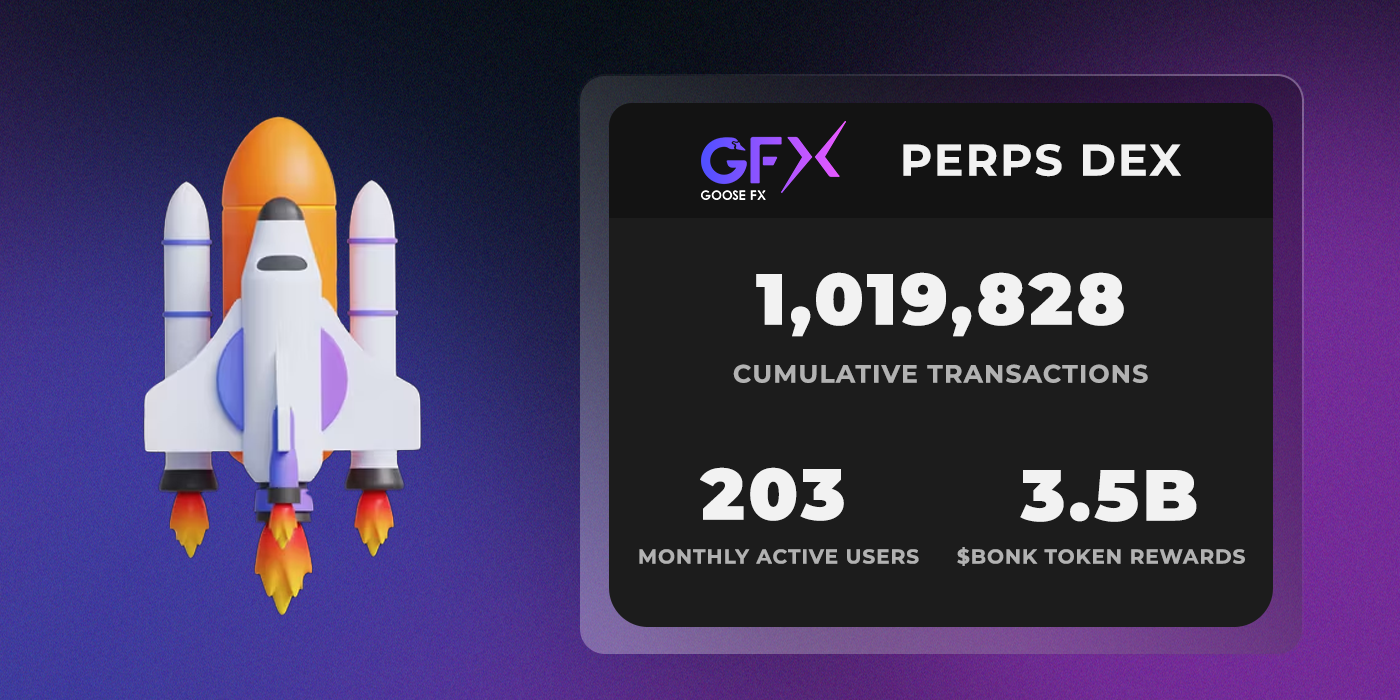 Monthly Active Users (MAU): Our Perps platform witnessed remarkable growth, with over 203 Monthly Active Users (MAU) actively engaging in trading activities.
Cumulative Transactions: Traders on our Perps platform collectively generated an impressive cumulative transactions, surpassing 1M transactions.
Competitions and Rewards: We conducted various trading competitions on our Perps platform, allowing traders to showcase their skills and compete for enticing rewards. Through these competitions, we distributed a total of 3.5 Billion $BONK tokens to participants, providing an exciting opportunity for traders to earn additional incentives.
Engaging Community: We are grateful for the active participation and enthusiasm displayed by our community members. Their valuable feedback and suggestions have helped us continuously enhance the user experience and refine our platform's features.
Community Engagement: Competitions & Rewards
May was bustling with various community engagement activities. Our Twitter platform was filled with competitions, updates, and reward announcements that lured interaction and participation.
This past month, we sought to engage our community with an exciting and highly competitive event – The GooseFX Volume Competition. This was not just a competition, but an opportunity for us to appreciate and reward our active users, and also a chance for participants to challenge their trading strategies and skills.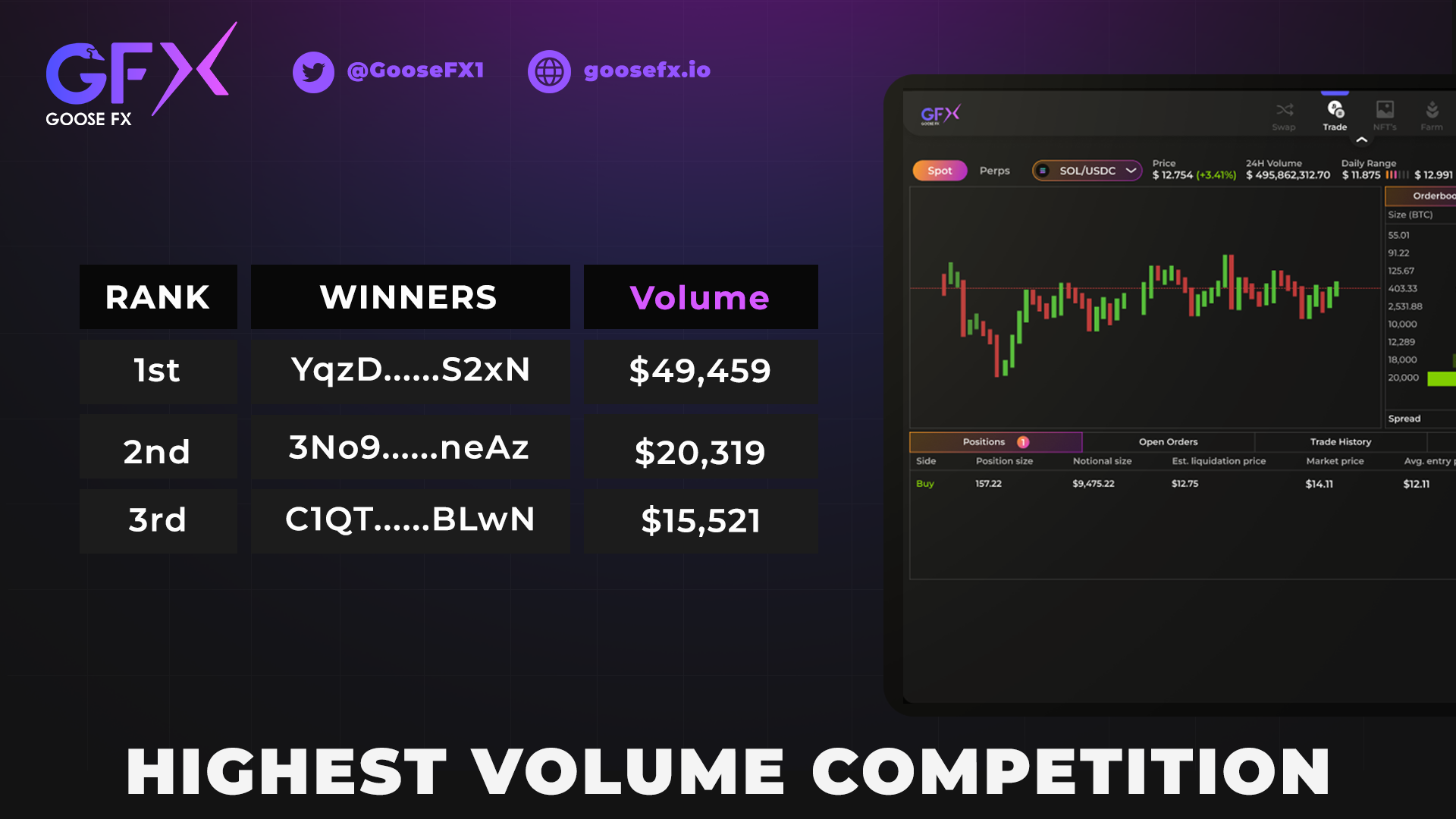 The GooseFX Volume Competition was designed to reward users based on the volume they traded on our platform. In the spirit of fairness and inclusivity, rewards were extended to all users who achieved a trading volume of more than $2500, even if they ended up with a negative PnL.
We are dedicated to creating an exciting and rewarding platform for our users, and the Volume Competition was a significant step in that direction.
Stay tuned for more such events that aim to enrich your trading experience!
Blogs of the Month
We published a series of insightful blog posts that aimed to provide valuable information and insights to our readers.
Capitalizing on NFTs and Perps - The blog explores the intersection of NFTs and perpetual futures, highlighting the opportunities and strategies available to traders.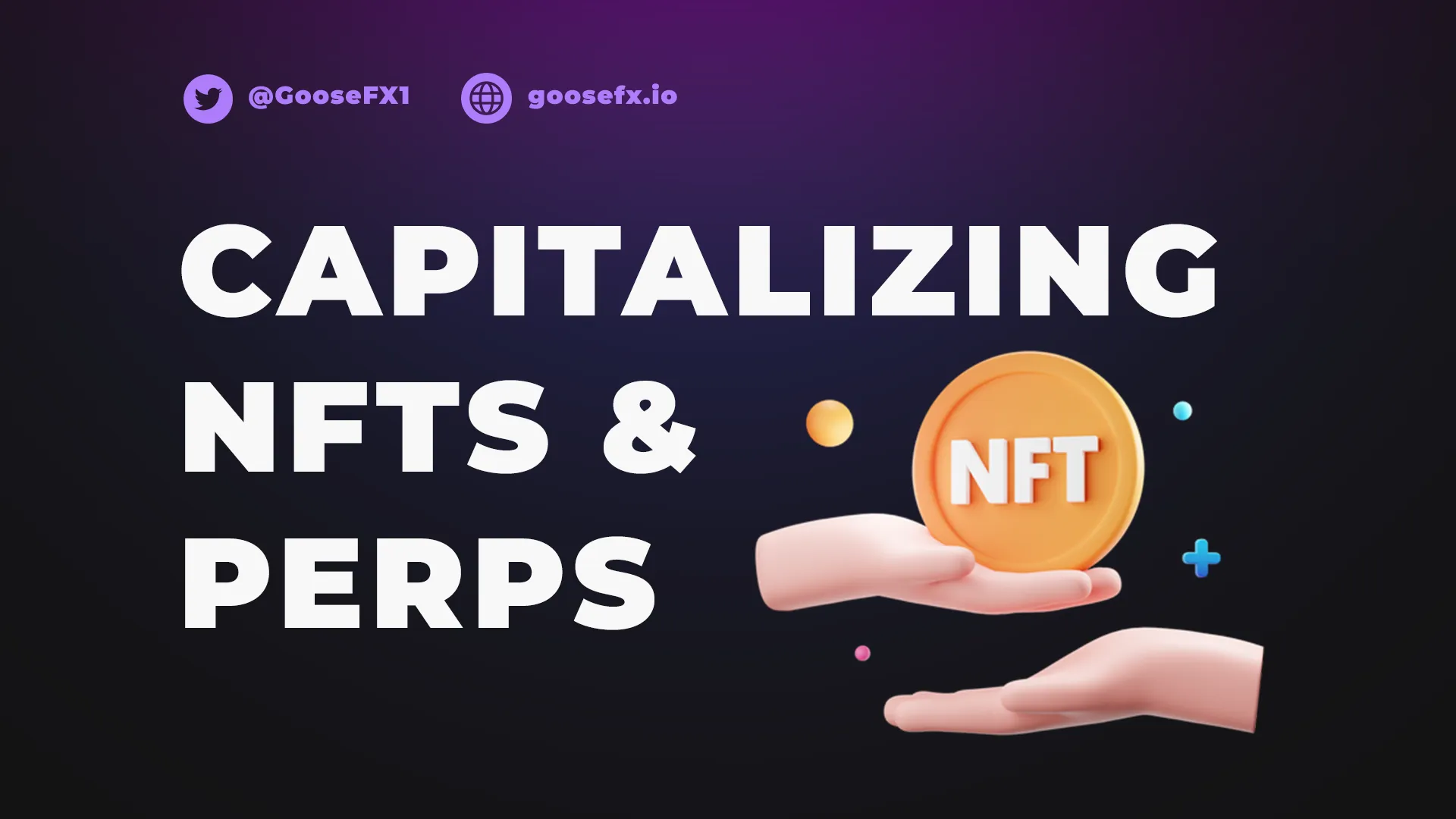 Understanding Funding Rates in Perpetual Trading - Dive into the intricacies of funding rates and how they impact perpetual trading.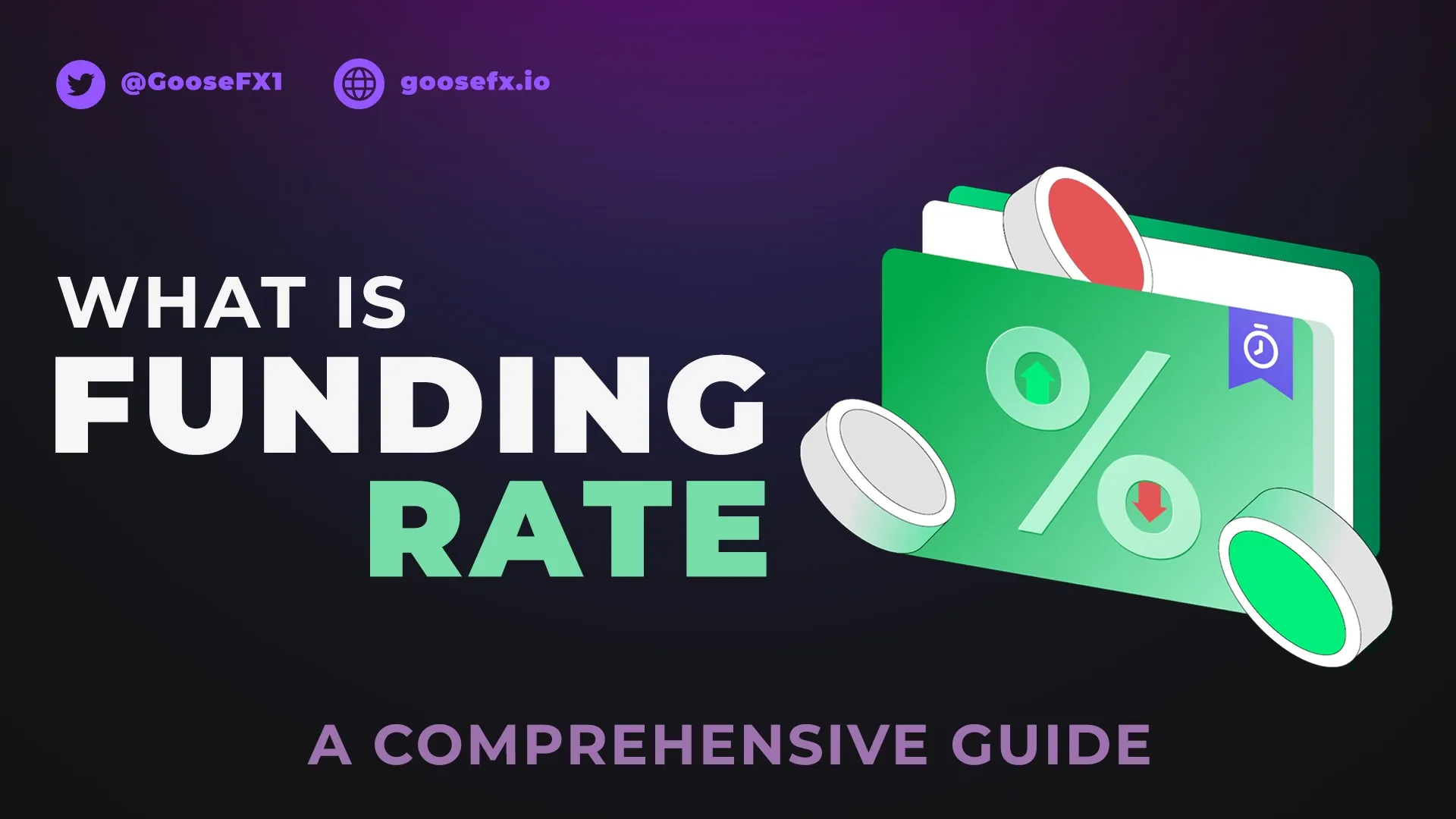 What is NFT Staking? - Discover the concept of NFT staking and how it can enhance the value of your NFT holdings.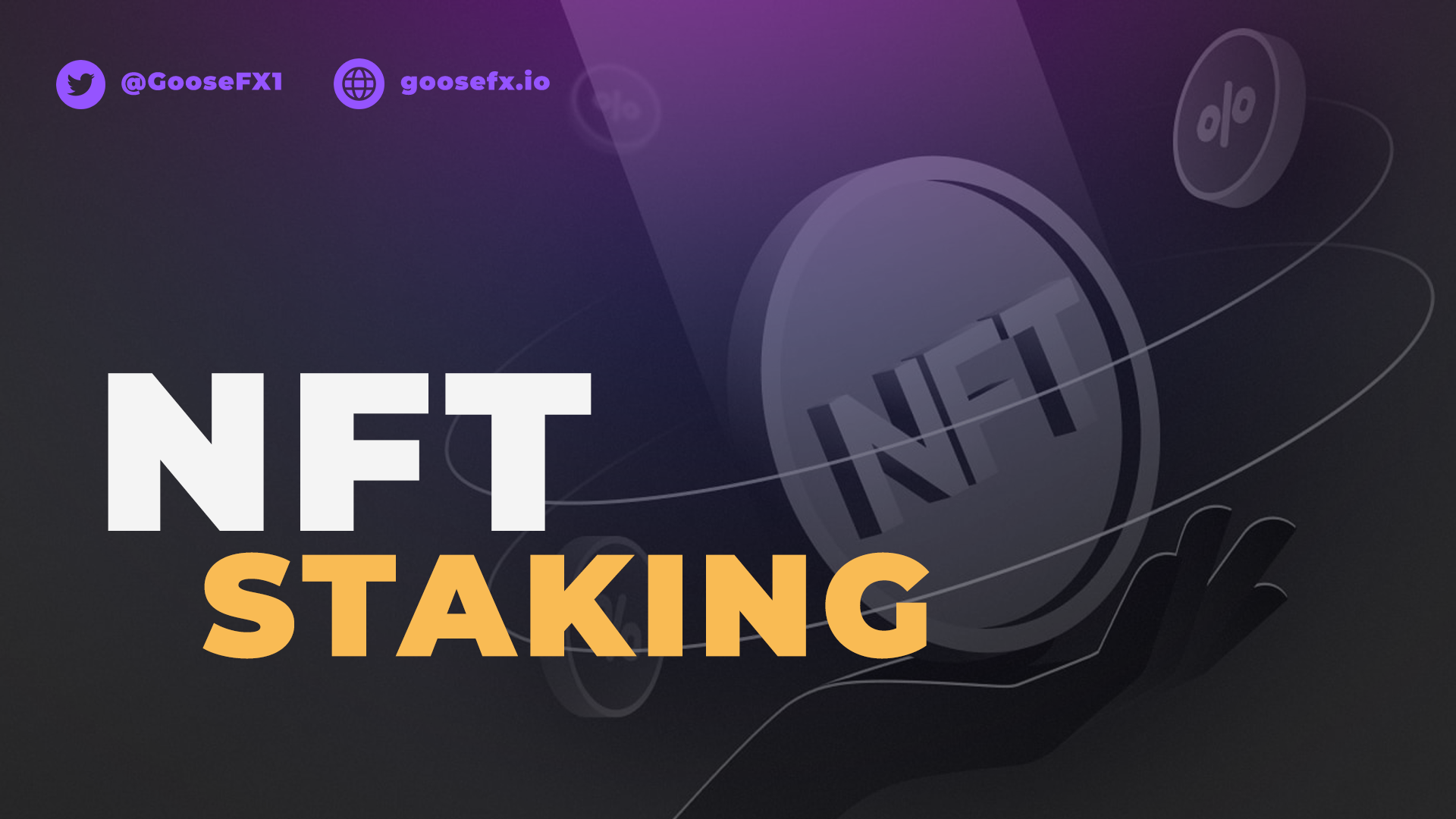 Exploring NFT Automated Market Makers (AMMs) - Learn about the role of AMMs in the NFT ecosystem and how they facilitate liquidity provision.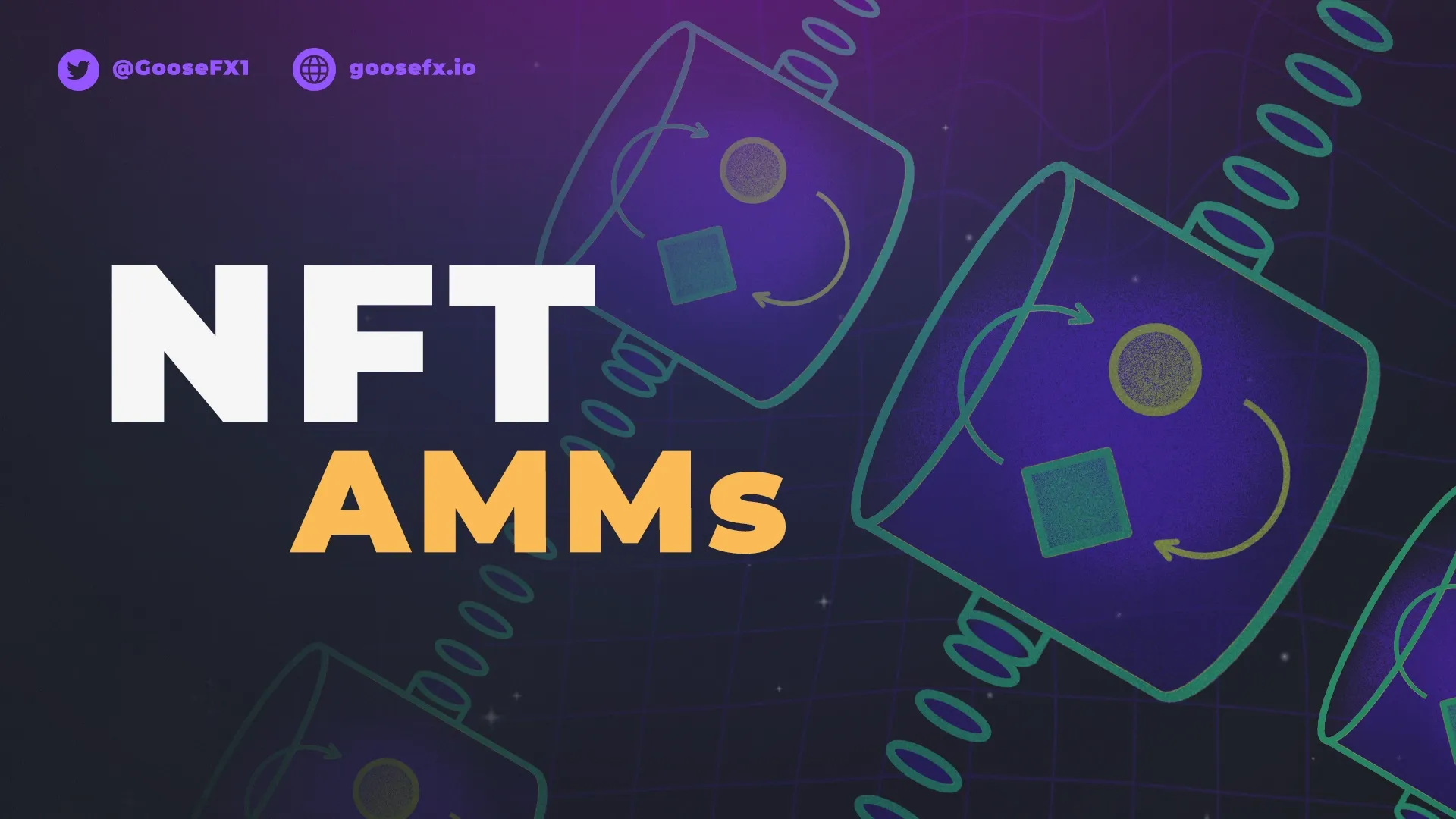 CLOB vs. AMMs: Choosing the Right Trading Model - Delve into the differences between Central Limit Order Books (CLOBs) and Automated Market Makers (AMMs) in trading and their respective benefits.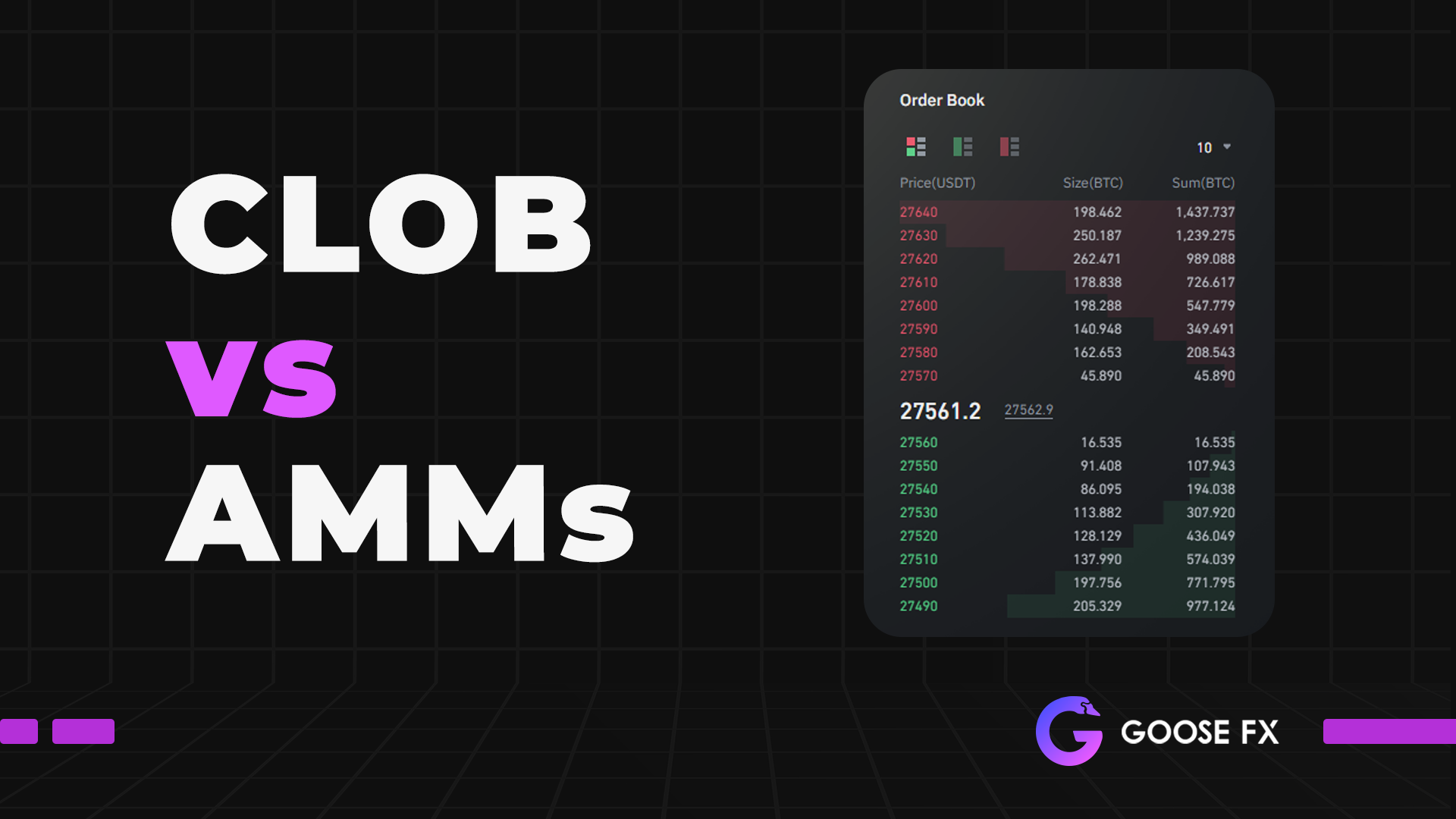 Prioritizing Security at GooseFX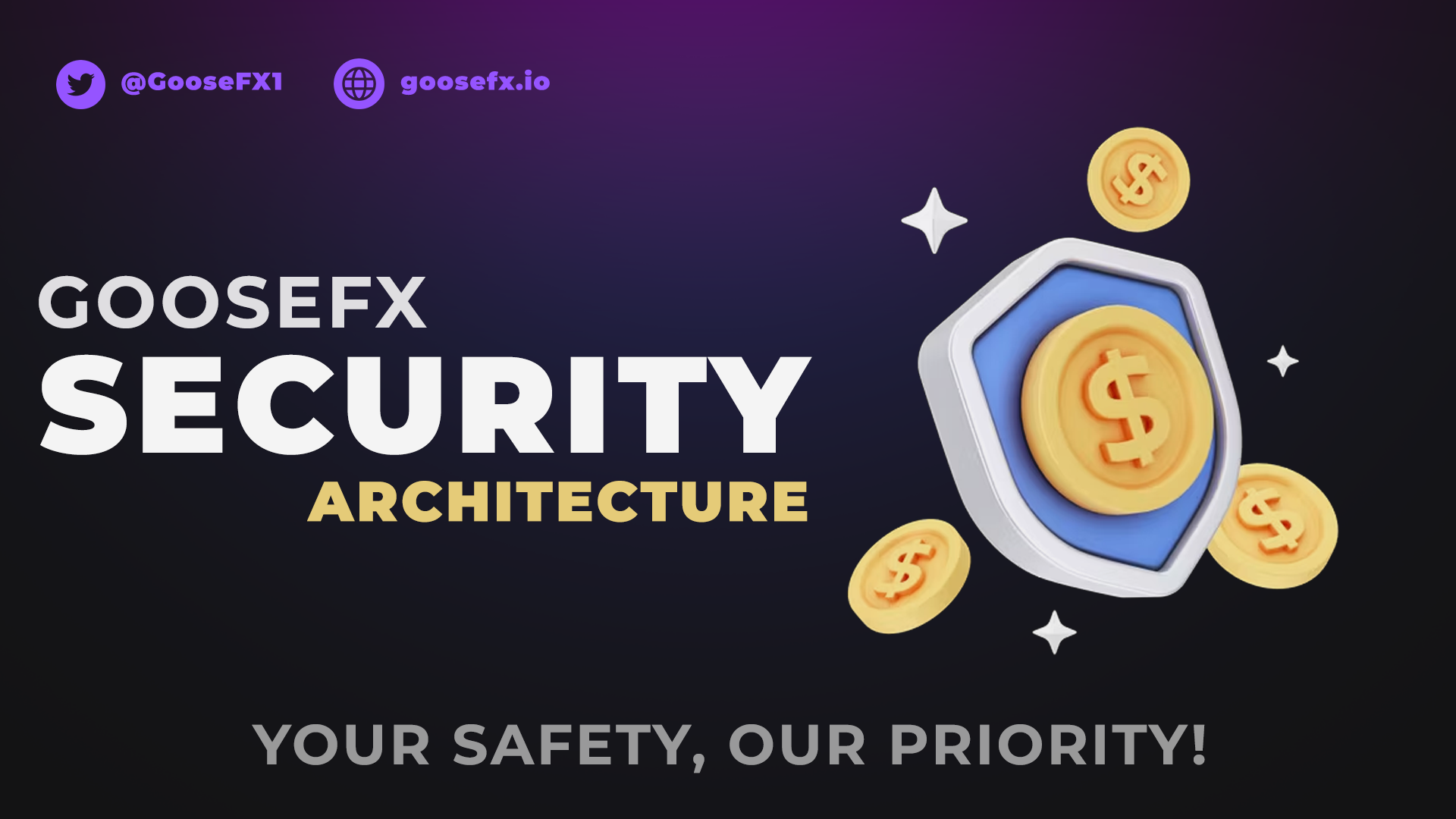 At GooseFX, we deeply understand that security is paramount in the digital finance world.
We solely use USDC as collateral on our perps platform, a move that ensures market stability and protects our users from volatility risks.
Our dual oracle system, incorporating both @PythNetwork and @switchboardxyz, offers additional resilience and robustness in our system, unlike most platforms that rely on a single oracle.
We also underwent a thorough audit by @osec_io, underlining our commitment to the highest levels of security.
Furthermore, we use secured smart contracts to manage deposits, withdrawals, and risk assessments, ensuring only the rightful owner of the funds can initiate withdrawals.
Our upcoming code repository will be open source, reflecting our belief in transparency and community collaboration.
Our efforts in security are a testament to our commitment to build not just a platform, but trust. We are dedicated to providing a safe environment where users can confidently trade and engage with our platform.
Conclusion
The month of June has been a period of remarkable progress and exciting developments at GooseFX. From the launch of our NFT Aggregator, packed with features like the GooseFX Appraisal and 50% Revenue Share, to the impressive milestones achieved on our Perps platform, we are committed to providing a comprehensive DeFi and NFT experience for our users.
Our thriving community engagement, including trading competitions and insightful blog posts, demonstrates the dedication and enthusiasm of our users. We are grateful for your support and active participation.
As we move forward, we remain focused on enhancing our platform, introducing new features, and prioritizing the security of your funds.
Visit our platform at app.goosefx.io and experience the power of GooseFX firsthand. Remember, at GooseFX, we don't just build platforms; we build trust.
Website | Twitter | Telegram | Discord | Docs
Disclaimer: The statements, proposals, and details above are informational only, and subject to change. We are in early-stage development and may need to change dates, details, or the project as a whole based on the protocol, team, legal or regulatory needs, or due to developments of Solana/Serum. Nothing above should be construed as financial, legal, or investment advice.