In this month's recap, we're thrilled to share our latest updates straight from the GooseFX HQ. Here's a look into the achievements that have defined our journey this August 2023.
GooseFX Single Sided Liquidity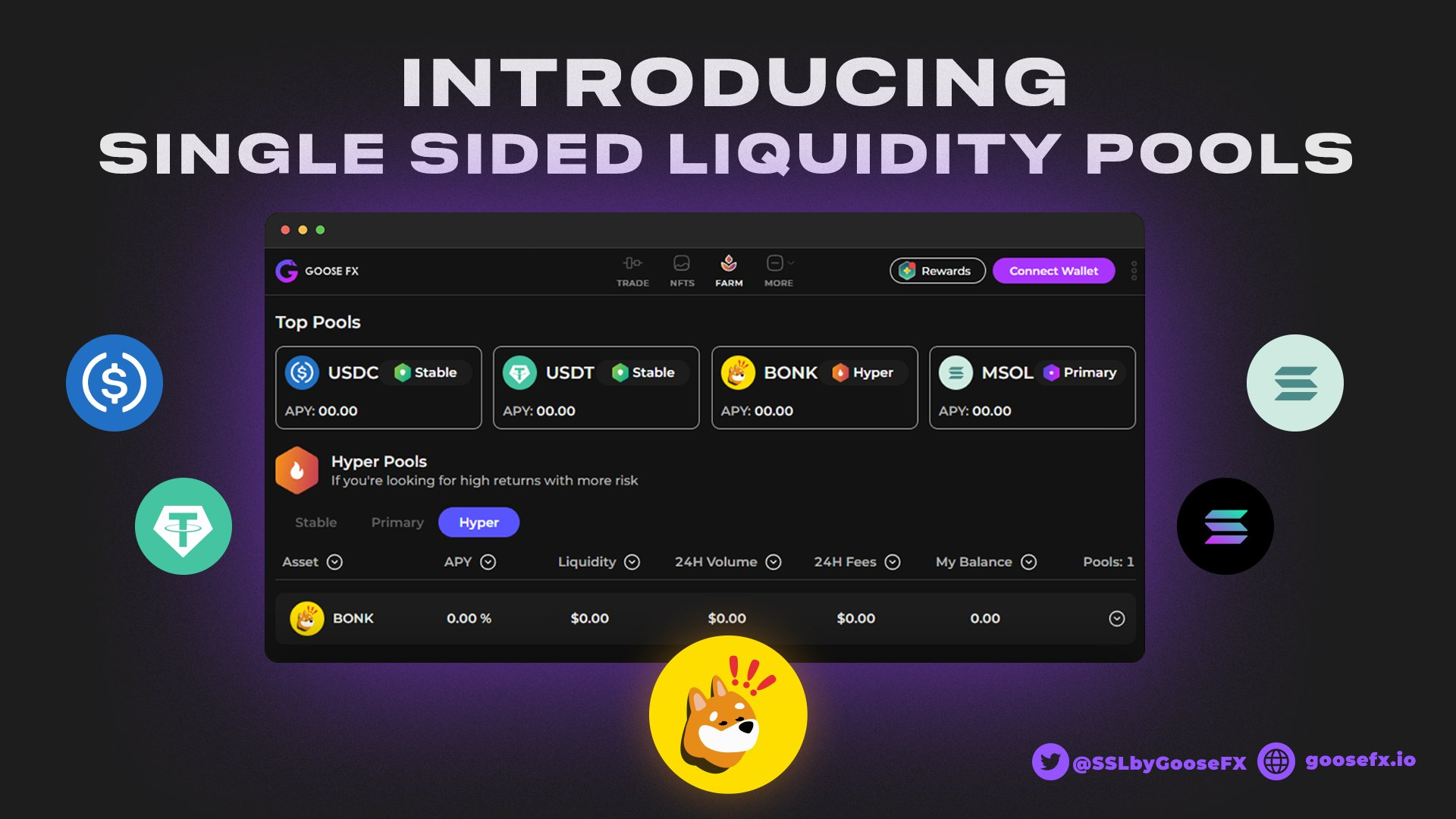 New Product Release ✨
We are thrilled to introduce our latest product SSL v2, a unique and innovative way to help you earn yield on your crypto assets.
Our latest product SSL v2 went live near the end of August! SSL stands for Single Sided Liquidity pools that allow users to farm yield with just one single asset as opposed to traditional dual asset pools!
Whitelisted Users & $BONK holders get exclusive access to our closed beta! You can deposit various assets like $SOL , $BONK , $USDC and much more!
Confused as to how to deposit assets into our pools? Check out our in-depth tutorial on GooseFX SSL v2
Not sure how to get whitelisted? Check out our tweet and enjoy some efficient yield!
Join us as we bring more such advancements and strive towards our mission of being your one-stop shop on Solana. Your journey with GooseFX is about to get even more exciting and we can't wait to share what we've got in for the month of September!
NOTE: Presently, the APY generated in our pools might be low as we're not yet integrated with AMM Aggregators.
FAQ on SSL V2

We've received several questions about our v2 SSL Pools from users and we will be covering a few of those in this section! You can also check out our FAQ Page for additional questions that we have missed in this section!
Are there any deposit caps for other pools?
Yes, we have enabled a soft cap of $5k on all of our seven pools currently.
What's next for us?
First things first, we're eagerly working on integrating with DEXs and Aggregators so that you can start earning yield! Apart from that, we're also working on adding new pools. Rumours are spreading about some LST pools 🤫
Why are the APYs for all pools zero?
As mentioned before, we're trying to integrate our AMM with DEXs/Aggregators right now which may take a few days to complete.
How are the profits generated?
The profits are derived from the arbitrage profit via the spread between the quoted oracle and pool price AND the swap fees. These are also auto-compounded to enhance your yield even further!
When will the $BONK pools open?
Currently, $BONK pools are under testing. The deposits will open again once we have fully tested them with the current liquidity!
Rust SDK for CLMM
We announced the Rust SDK for GooseFX's v2 CLMM, that also includes our SSL (Single Sided Liquidity) pools.
Perps SDK on Python
GooseFX Perps python SDK is now available, allowing you to create trading and market-making bots on Solana with ease. Get started today!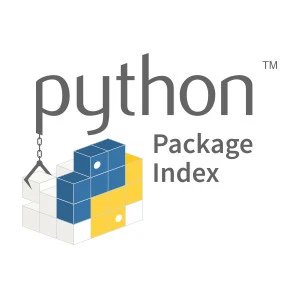 Haven't traded SOL perps with one of the best spreads and fee structures on Solana, anon? Try it out NOW!
---
Major Announcements and Community Engagement
We've been active across all the social media platforms, sharing major announcements to help keep our community informed. With that introduction aside, here's a brief recap of some of the significant tweets and announcements from the month of August
GooseFX Leaderboard Announcement
We announced our GooseFX Leaderboards and Goose Rewards, where you can trade, earn points, and climb the ranks to win some amazing blue-chip NFTs! You are also automatically enrolled in our Raffle draw where one lucky winner wins the prize of a lifetime!
GooseFX Perps UI Fixes
We got some valuable bug reports and feedbacks from you guys upon which we took action! From sleek UI changes to adding a few bits of additional information like the yearly funding rate etc. and much more!
Devnet Competition Updates
We had also launched our Devnet trading competition earlier but had to pause it due to some issues involved. In this thread we address the issues faced and the steps taken to ensure fairness for our users who were affected by this!
For more such alpha and updates, follow our twitter!
Twitter Spaces Conducted
We hosted multiple Twitter Spaces during this month featuring industry experts from protocols like Raydium, MarginFi, Cypher, Buddylink and many more!
---
Blogs of the Month
At GooseFX, we're committed to educating the ecosystem about various topics and in the month of August, we took another step towards that. Here's a closer look at the top blogs of the month:
Delve into the World of Liquid Staking
Discover the advantages of Liquid Staking, how it adds liquidity and flexibility to your staked assets, and explore the top liquid staking protocols on the Solana.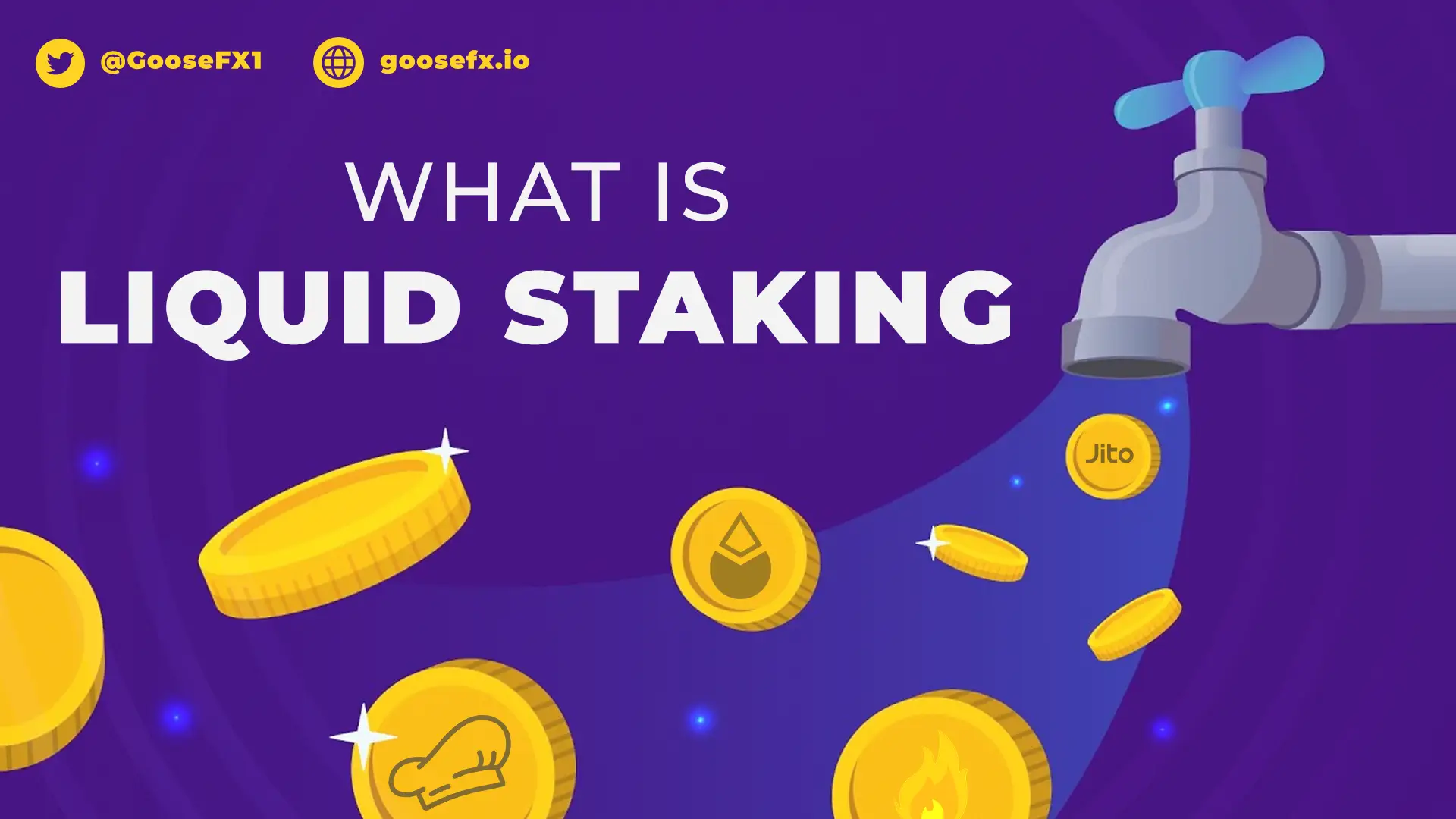 Exploring SolBlaze Protocols
Dive into the realm of SolBlaze's protocols, from Liquid Staking to the BlazeRewards program. Learn about user-friendly tools like SOL Faucet, TokenMinter, and SOL Pay SDK, shaping Solana's accessibility and efficiency.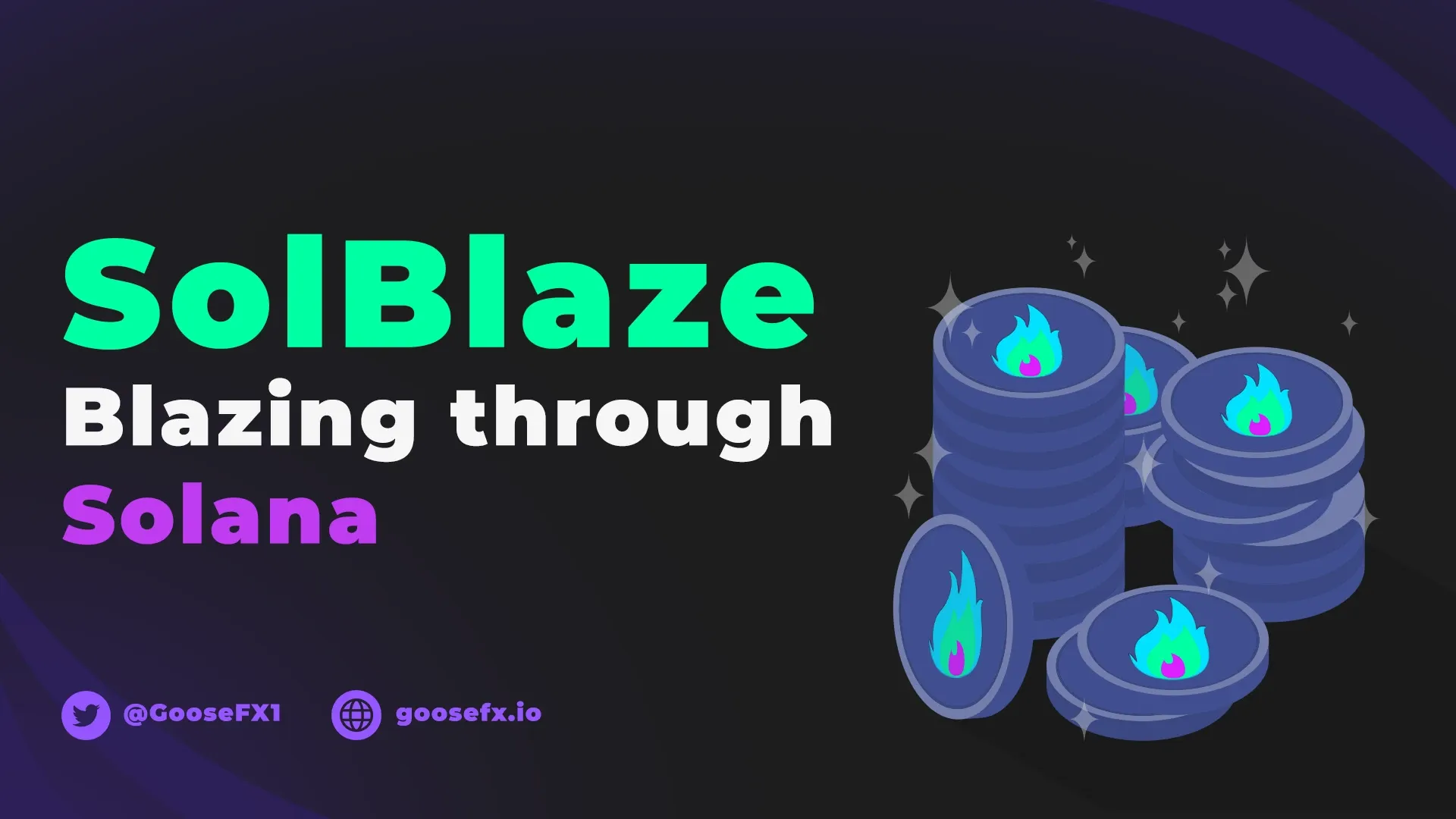 GooseFX Leaderboards
Win tokens, NFTs, and more by engaging with GooseFX through our new GooseFX Leaderboards. Earn points through market orders, loyalty, trading volume, and profit performance. Trade now and compete!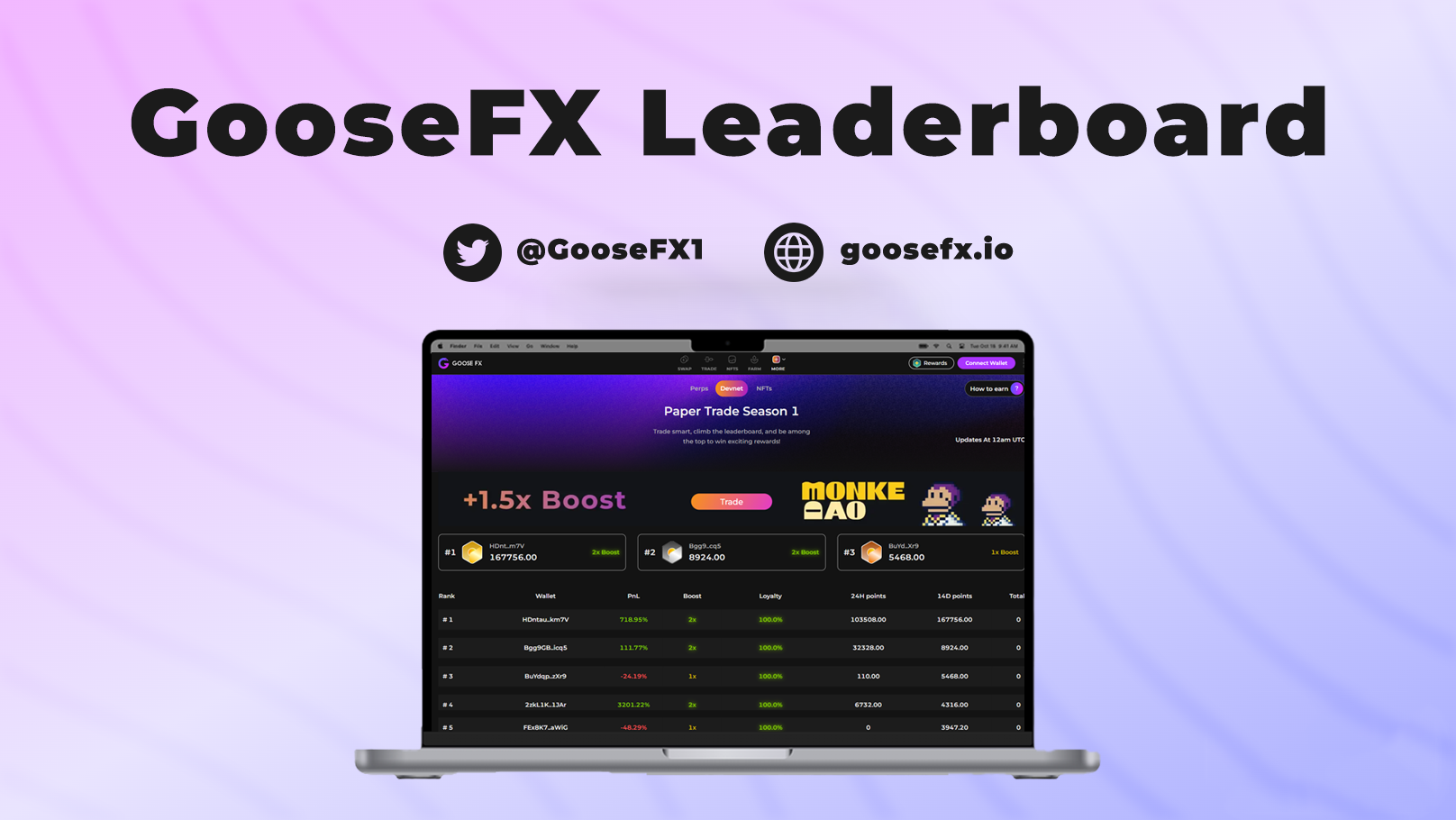 Top 5 Yield Farming Protocols on Solana
Dive into the world of Solana's top 5 yield farming protcols, exploring unique single-sided liquidity pools, CLMM, PMM models, and more. Discover the future of DeFi!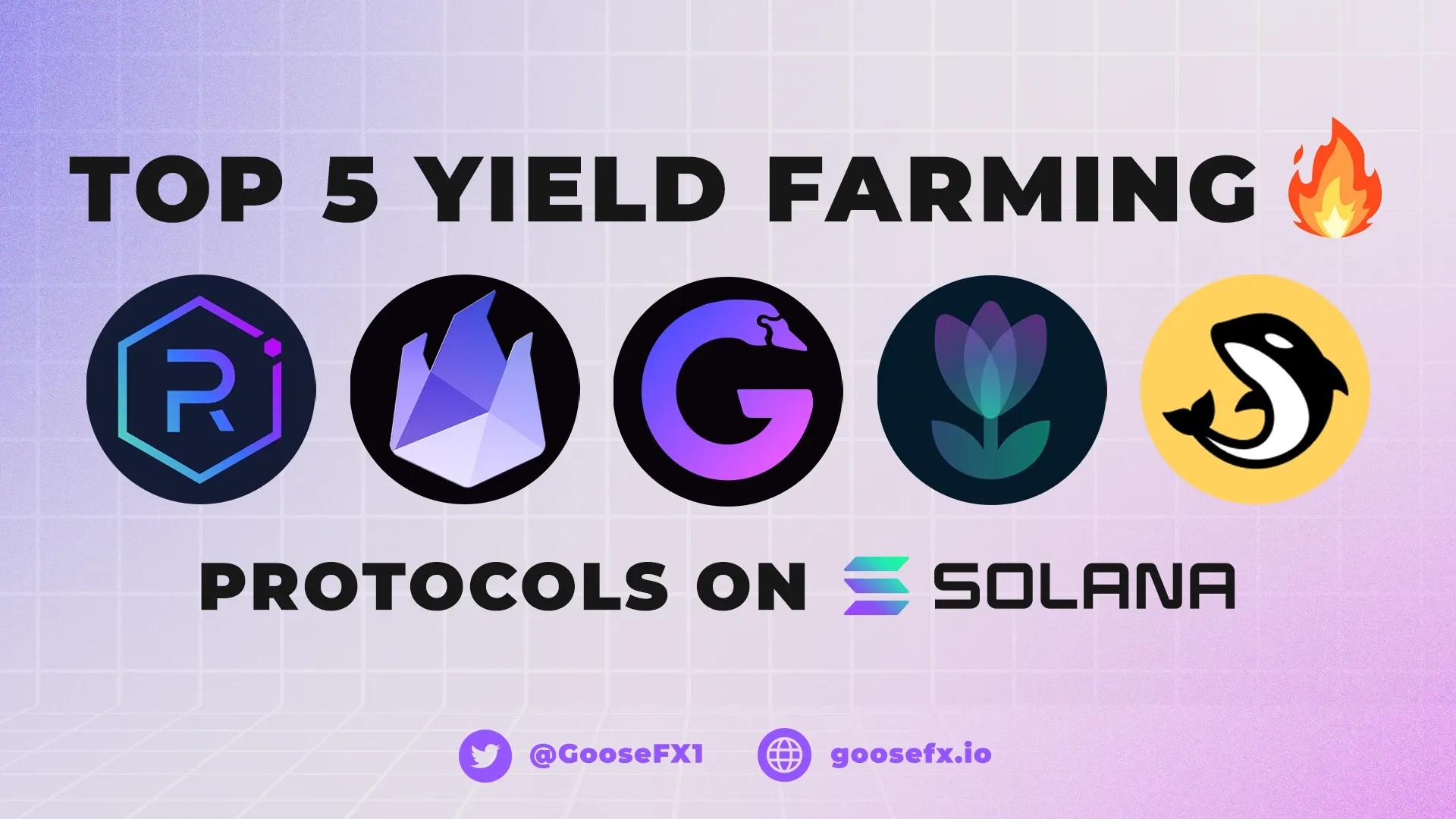 Conclusion
And that concludes it all! As we wrap up this August 2023 recap, we want to express our thanks to you, our loyal users and community members. Your support and feedback have been invaluable in helping us get closer towards our goal of becoming the Super-App on Solana.
Stay tuned for more exciting developments in the months ahead, as we continue to reshape the future of finance (or france as some might say) together!
Website | Twitter | Telegram | Discord | Docs
Disclaimer: The statements, proposals, and details above are informational only, and subject to change. We are in early-stage development and may need to change dates, details, or the project as a whole based on the protocol, team, legal or regulatory needs, or due to developments of Solana/Serum. Nothing above should be construed as financial, legal, or investment advice.